How to Get a Job – 25+ Best Job Search Websites
Another year, another aspiration, and another challenge. Are you up for it? Last year has been tumultuous. It was not easy and comfortable for all of us. But we're all glad of ourselves that we had managed to get through it. So, now, we are here, ready to move forward and forge a new path to more substantial versions of ourselves and prepared to start to build promising careers for us.
Maybe, this year is a time to renew our passion and to fly again. So, if you are jobless right now, be optimistic. If you want to change your career, be passionate about it.
Here, we've come down the best sites to get you excited and fire up that drive again.
1. Indeed
Indeed is an excellent platform if you are looking for a job. It has a neat and easy-to-use interface. It's intuitive. It's even made more user-friendly as it automatically lands you in your locality. Hence, you get right away the job posts that are close to you.
To find a job, you have to make sure these primary questions. What position you are looking for, and Where the job that you are looking for. After you have filled out the elemental form, the options will be available. You can even turn in your email address, so you will be updated when there are new posts ready. You can either sign in to their page or create an account. But to save time, you can log in using your Gmail.
In addition to its ease of use, it's also noteworthy that it has a pretty big deal of jobs available. It can be attributed to its fame. In fact, Indeed is the most popular job listing service. You can check out on here for full-time and part-time jobs.
2. Glassdoor
Another great platform that you can resort to when searching for a prospective job is Glassdoor. As far as credibility and popularity are concerned, these two can quickly stack up against each other. It will be a difficult match, although Glassdoor is relatively younger. The company does best in providing information about the company that you are looking for. It is a marketing platform that businesses and enterprises resort to. It is a branding machine. If you are looking for a job and want to get an idea about the career, company, and reputation, this is the best place. There could be no one else who does it better than Glassdoor. It's worth pinpointing that they only post jobs that are paid. So each job you see in the list requires intense and careful action. The employers are rather fastidious.
3. Monster
Put in the keyword and the location for the job that you're looking and you might find the one that perfectly suits you here. It also has on its homepage the most popular searches. It also offers different aids for jobseekers through some of the sections that you will find. They have a Career Advice section to help you get motivated. If you are entirely at a loss, they have a Get Started team to give you a springboard. They also offer an app, and you can create an account. So in your spare time, you can leisurely browse through job listings. And who knows, you might just unexpectedly find one that will sing right through your heart.
If you do not want to create an account, you can sign in using your Gmail, Facebook, or Apple account. It was founded in 1999, so it's a huge deal.
4. FreeAdsTime
Free Ads Time is a listing service. Among the many things that you can find here would be available jobs in a particular community or locality. To do so, you will have to – first – select the area or your locality where you want to find a job. After that, do a quick search for the job that you want. This is probably the easiest.
If you want to go straight to the list of jobs posted on the site, scroll down to the footer. Under Explore the Classifieds, you will see right there a couple of categories. One of them would be "Jobs." Upon clicking on it, you will be redirected to another page where jobs are listed, albeit unfiltered.
So, if you would like to spare yourself time, I suggest that you do the first searching for the job on this website.
5. FlexJobs
Flex Jobs prides itself as the best online platform for finding remote jobs. When you arrive at its homepage, you will get a 3-page survey after a few seconds. It will help streamline the options for you, so the algorithm on the website will measure what interests you. They also have built-in features to help you get excited. Should you want online one-on-one coaching, you can sign up for an account to get one.
Among the resources that they offer are virtual job fairs. They have a broad range of job categories that they can contribute to job seekers.
The employers that list jobs are reputable and well-established. If you would like to get premium job choices, you will have to pay a few dollars. They have a very rigorous process in allowing a job to be advertised on posted on the website. They filter it well to make sure that it's viable and legitimate. Here, you are in good hands.
6. The Ladders
The Ladders claims that it gets you the jobs that have the highest pay in the industry. (Of course, it will still come down to the offer. And it's always relatively challenging to measure, if not impossible.)
It has an extensive list of potential jobs that are screened to ensure they are legitimate and credible. They have in-house verified recruiters that are always watching to see potential candidates for a job role.
Here, when you are looking for a job post, you simply put in the keyword and the location you want to work. It's a bit more specific here as you'd also have to declare your current and desired compensation. Fair enough.
You can sign in with either Facebook or Google. But you can also sign up for free. They have an "Apply4Me" feature that is essentially a proxy for you. They apply for a position on your behalf.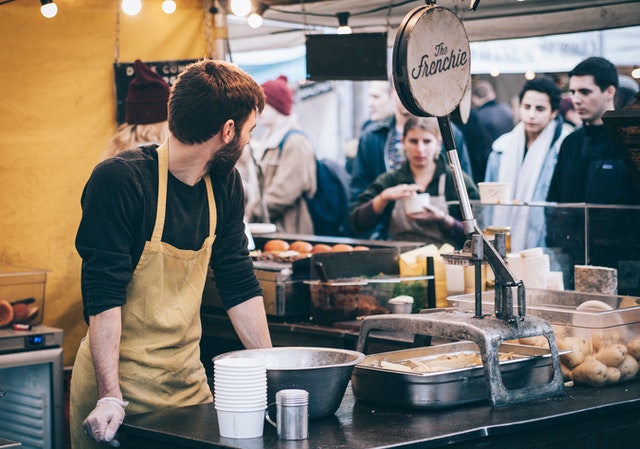 7. Geebo
Geebo is a listing service. So, you'd expect it to be a little more general. It isn't like the majority of the websites listed here because it only caters to jobs available for anyone looking for it.
I like it because it's right there on the homepage the possible employment. It's not difficult to spot, plus the categories are arranged alphabetically. So, it's straightforward to search as well.
If you scroll down a bit more, you will see the section of Featured Jobs. A slight downside would be that it doesn't allow you to filter based on your locality immediately. So, it can be a tad difficult or time-consuming to narrow down your option. The remedy is to change your location, so the displayed advertisements will somehow default to your community.
8. LinkedIn
LinkedIn, as commonly said, is a social media for professionals. If you have an extensive list of diplomas and certificates, this is the best place to showcase them. It's a place to make an impression without having an interview, submitting a resume, or formally expressing an application yet. Here, it's only appropriate to list down everything you've got from your internships, bachelor's to the highest degree you have attained.
Once you've done that, you will get a sense of pride to rise above and get on a job search here. There are many ways to do that. But the most straightforward option is to go to its homepage. Scroll down until you see "Find open jobs and internships." Then, you will see different sections. Engineering and administrative are just two of the many. To apply, you will need an email address. Put that in once that it's asked, and instructions will follow.
9. LinkUp
If there is a search engine for the jobs available out there, then Link Up is that. It offers a very smooth job search. Right when you get to its homepage, there will be no unnecessary stuff. All you'll need to do is enter two things: keyword for your job and your location. Then hit search. When you click "Menu," you will get the dropdown menu bar that is sleek and elegant.
Everything is just seamless. The company is data-driven, and so they guarantee that each day each job is updated and available. They are deeply committed to accuracy and perfection when it comes to job search to ensure there would be no waste, missed opportunities, and invalid expectations.
While it may look like a platform that mediates between the job seeker and the employer, once you have found your potential employer, you apply directly to them. It connects the two, and once that goal is fulfilled, its role ends.
10. Scouted
Scouted is unique when compared to other job listing services online here in this list. For its namesake, here, you are handpicked or "scouted." Put in your resume. Tell them who you are. Once they've come across a job post that would be perfect for your qualification, you get tapped.
I'd easily give it two thumbs up for its user-friendliness. The vibrant bright colors are perfect for getting anyone motivated. Scouted is the matchmaker between a job hunter with great potential and a promising employer that will take care and allow prospective employees to grow and be at their best. While your resume will say a lot about you, they believe that you are more than it. So, they allow you to do a lot more than just let a piece of the document be the final testament of your capability.
11. SimplyHired
For a sleek-looking website and atmosphere, Simply Hired will do the job. One striking feature it excels in is its minimalistic, elegant templates for resumes. To top that up, you can get some great tips on its Guides section to know more about creating effective resumes and acing interviews. It also sports different job engines.
You can find here are Salary Estimator, which a lot find very useful, and Resume Builder. To create a Resume, you will need to have a Gmail or Facebook account. While they don't house job opportunities worldwide, there's a significant number that they do. They have a list of jobs that are available in some Latin American and European countries. Not all, but some. You can filter your browsing based on Jobs, Salaries, Cities, and Companies. Salary Hired also has excellent job opportunities for anyone who's looking for remote work.
12. Snagajob
Snag a Job has a youthful glow and appeal. It makes searching for a job look laidback and less stressful. As they boast that they champion hourly pay, they have a lot of job opportunities that will get you paid per hour.
Among the platforms that praise the per-hour rate for employees, they claim to have the top spot. Just like it appears, the staff here are also very friendly. They help you grow your career. To do that, you have to create a profile. Searching for a job also comes like a breeze—type in your preferred job and the location. But to get the best fit for your skills and competency, it's highly suggested that you create a profile. In doing so, you get a narrowed-down list that will best suit you. You don't have to waste time browsing through jobs that may not be for you or those that may not interest you.
13. USAjobs.gov
Well, let me confirm your expectation. For one, this isn't everybody. If you aren't a resident of the United States, then you can simply forget about this. Even if you are and do not want to work in the government, this is not also for you.
USA Jobs is a government-run platform. The job is secure, and the pays are great. But do not expect a short gig out of this one. This will require a long-term commitment. Of course, it is very competitive to find a job here. But, if you have the edge and are up for a challenge, sure enough, this one is right up your alley. The application process is rigorous, and the screening is strict.
To start your journey, you'll have to create your profile. Only then can you search for a job. After that you've found one, you can submit an application to the agency, which then will review it. The agency will make its best judgment if you can be shortlisted as a candidate or not.
14. Upwork
If you would like to start a Freelancing gig for whatever your particular skill is or whatever it is that you're good at, then you might want to resort to Upwork. It is possibly the most well-known platform for freelancers.
To start, you will have to create an account and upload your ID. As part of creating a profile, you will have to fill out an extensive form that will enable your prospective employers to know about your background, such as your skills, job experiences, portfolios, that you can use to your advantage.
It's available worldwide, so you also get to highlight the languages that you are good at. There are many jobs available here, both full-time and part-time. Some can become available only for contracts or per-project basis. You can also snag here virtual assistant jobs. If you're a college student or want to supplement the income you get from your regular job; this might be the place that you're looking for.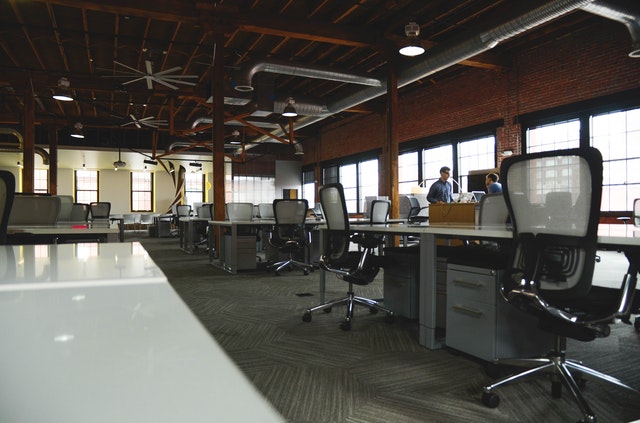 15. Joblist
Joblist is surprisingly unique and a little cleverer than the rest, particularly when you get to the homepage. Instead of asking right away the job you're looking for; it will first entice you with a survey containing a couple of questions. These questions are tailored to create a summary of you to match with the best jobs that are perfect for you. If you are unemployed because of Covid-19, aspiring to do remote work, a recent grad, they promise that they have something stashed for you.
Even if you don't fall under any categories, there will still be a job that you will be interested in. After that you have created your account, your future jobs will show up first for you. As the profile owner, you decide which ones you will include in your Job List. You create a list as you browse. Hence, it's possible to get back to them later on if you want to.
16. Jooble
If you want to look for a job wherever you are in the world, check out your options here at Jooble. A big word of advice, though, you will have to specify your location before attempting to search. If you skip on this, it will default to the United States. So, if you type in your non-US site, no search result would be generated in the location field.
Once you have successfully launched your search, you will have an option to sort the results based on the date of posting, salary, and work experience, which can come pretty handy because you want the most updated first. You don't want to end up with an outstanding deal that has already expired or had been taken by someone else. If no job suits your standards at the time that you've gone there, you can get an email alert. The site generally has an extensive job opportunity in a broad range of categories.
17. Fiverr
Fiverr is another great freelancing space that you can turn to, either for long or short-term commitments. They have a wide variety of jobs available for almost any skill. If you can show evidence of your work, a project, or a portfolio, then you have a massive chance of making money here. What makes this even better is you set your rate, which is a crucial advantage to freelancers. The minimum is $5. All the heavy lifting will be on your side, however. You will have to work on output delivery and constantly marketing yourself.
If you can do something and you want to get paid for that, you sell it here. On Fiverr, your service is the product. The marketplace covers a lot from graphic design, marketing, media productions, and tech. And, yes, even writing is a gig here. If you can come up with something worth selling, something that's decent, this is your place.
18. FinderMaster
Here on Finder Master, to look for a job, you will have to do two things first. First, head down to the Browse Category. Then select Job Offers. Once that's done, you'll have to put in what job you are looking for and where. Jobs whose locations are within the 50km radius of your location will be displayed. If nothing popped up, it could only mean that there's no job available for your specifications. You can try something else, then.
Unlike other platforms, you will not see here right away yet a list of different job types that you can apply for. You will have to specify the Job Offer section. You can skip the input fields and jump right ahead to the categories below. Click one of those to see the list of available in that particular category.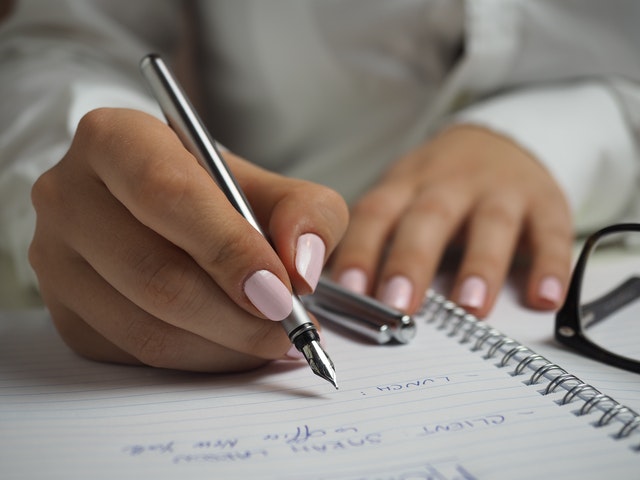 19. Job.com
Job prides itself to be an advocate of data science. It uses artificial intelligence and blockchain to make sure that the right and the best candidates get shortlisted for a job post. So, prospective employers will have the best human resources and enable them to have their soon-to-be employees a high retention rate.
It's innovating the way it sees and reads jobseekers. They are using the latest in computing technology to keep an edge over their competitors. With cutting-edge technology, they get to know more about people, their competency, and possibly, work ethics. There is a premium membership here, though. But, you need to be a US citizen before you unlock all the great wonders that it has for you.
So, unless you are, the best use you can have on this site is to get some tips and ideas about the latest trends in jobs. Articles regularly come. They are well-maintained and written. Sure enough, they would be worth your time.
20. ZipRecruiter
Zip Recruiter is a big man in the game. Based on last year's satisfaction rating collected by G2, it ranked number 1.
So, what makes it stand out among the rest? Right from looking at it, it looks nothing out of the ordinary. You've got the search bar for the job and the location. Fill out those two to yield a list of jobs available with those two specifications. All the other sites already have the feature. That alone doesn't make that much of a difference. Well, upon superficial inspection, you won't find any special about it except that it has a well-curated list of the most relevant issues and opportunities available today.
Their categories are also well-defined that it's easy to see that they serve not just job seekers but also employers. They bridge both the employers and the prospective employees or candidates by making a solid relationship between them. In effect, the two parties trust Zip Recruiter. Both parties end up happy. That trust makes an excellent foundation for the reputation of Zip Recruiter.
21. Zoek
We have talked about mostly US-based job sites, if not worldwide. This one, Zoek, is another surprise. (If you live outside the UK, you may simply skip this.) But, if you are a UK resident, this one is a trusted, intelligent aid for job seekers. Not only do they have an incredible marketing platform, but they also have outstanding care for job hunters. While it's not the only one in this industry that utilizes AI, it's among the few to effectively match the employer's candidate. Hence, it efficiently associates both parties. It saves time and resources.
It's easy to use. You can apply or browse through a job even when you are on the go by using its app on your smartphone. If you are a sitdown-type person, you can navigate their vigorous-looking website using your laptop or computer. It lightens up your mood somehow and eliminates anxiety while searching for a job. It's filled with optimism.
22. GiganticList
Look for a job without having to get distracted by extras. GiganticList is a straightforward platform to answer your need, whatever it's about, from buying supplies to finding a job, which what we'll talk more about.
The gigantic list is so simple, and it's so convenient. No unnecessary stuff going on that may distract you. Either you jump right away to your job interest by typing it in the query box or click the "Jobs" category to get to the list of available gigs out there. They are arranged in block form, with the latest ones coming up first. After that you have picked the job, you will then redirect to its page where you can see more info about it. To proceed with the application, you will need to contact the publisher by filling out the form.
23. AngelList
Angel List may sound like a counterintuitive approach for looking for a job. You will be surely surprised to find out that it's not a website that will allow you to browse for positions available.
To cut to the chase, it's an investing platform. Your job essentially is to study and predict which startups will be worth the risk. You will fund them and help them take off. The job here is to become an investor. While it may not be the job you are thinking about and expecting, with careful and intelligent risk-taking, you can make money here that may pay off well later.
If you are pretty much hell-bent on getting a job, they have positions available from time to time. That means you will have to apply directly to them.
24. CareerBuilder
Career Builder makes it so sound easy and hassle-free to apply. They boast a one-click apply process. It looks as if it's effortless to find a job as the categories are seamlessly arranged. The jobs are also comprehensively detailed and well-written. Everything here looks good, neat, and formal.
To start an application, you can either upload or build a resume when you sign up. For now, they do not yet allow third-party sign-ins. So, you won't be able to sign in using either your Apple ID, Google account, or Facebook. You will have to create an account with a valid email address and US address. Yes, the jobs posted here are only available to US citizens. Why it's one of the best? A lot of big US companies trust it.
25. Craigslist
Craigslist is a general ads platform. So, yes, you can get a job here. There are tons of jobs available that are of highly varied categories.
As an advertising platform, it's available worldwide and connects you to the people who are within your locality. Wherever you are in the world – because it's available in most countries – you can get a job here.
In fact, on its front page, you can readily see it right there. If you click on a job category, you will be redirected to a list of opportunities related to that. Then, you can save it or get it hidden. You can also narrow down the options based on the type of employment, either it will be full-time, part-time, or contract.
26. Dice
Dice isn't for everybody. This isn't like a regular room you'll just enter with a guarantee of getting whatever you want for a job. This is a tech-based niche platform for anyone who has a skill in tech-related positions such as Web and App Development.
So, anyone who doesn't have the skill for computer programming shouldn't apply here. As it is centered in tech, Dice is impressive from the options to help you set fire to setting up your profile.
They have a very cool feature, Skill Center, that will display sets of skills for you added to your profile. As a cherry on top, they also help motivate you and map your direction with sections such as Salary Predictor, Career Paths, and Career Toolkit Article. The recently added feature Career Development Resources is designed to level up your career and gain an advantage. If you're passionate enough and have the skill and talent to be in the tech industry, you have a great chance here.