How to Sell a Used Car Today – 3+ Fast Methods
There are plenty of reasons one feels like selling their car. One might be quick to think it's because of the need for money. It's true, but only to some extent.
More often than not, car owners put their vehicles on the market for far more purposes than money insufficiency. The majority of automobile owners own a vehicle for practical reasons. It's a need and an essential tool for their day-to-day agendas and activities. So, selling a car is a big decision that often results in a drastic change, especially in the daily aspect of one's lifestyle.
In this sense, two other objective reasons come to mind that some would let go of their cars. Perhaps, the current owners want to upgrade or, maybe, they're just longing for a simple change. On the other hand, one may decide to give up their car because, as a tool, they no longer need it on a quotidian basis. There comes a time that having vehicles under ownership is no longer a need. Some may look at that because it's a piece of technology that depreciates over time. They better profit from it while its value hasn't significantly dropped yet. Hence, money can be invested somewhere else that can grow more rapidly. These are just among the common reasons used cars are being sold.
Essentially not every consumer is put off by the user cars. There is surely a big market for it as it has practical benefits for both buyers and sellers. Often, it's economical, but far more critical than that is it is nature-friendly, too.
So, how do you get started?
Selling auto will include a ton of work. While at first, it may seem overwhelming, don't feel terrified. With enough education, which includes having a clear-cut method and strategy, you can get the maximum possible value for your car. With the proper knowledge and cunning calculation, you can sell your used car timely at a justifiable cost. We're here to help you with that.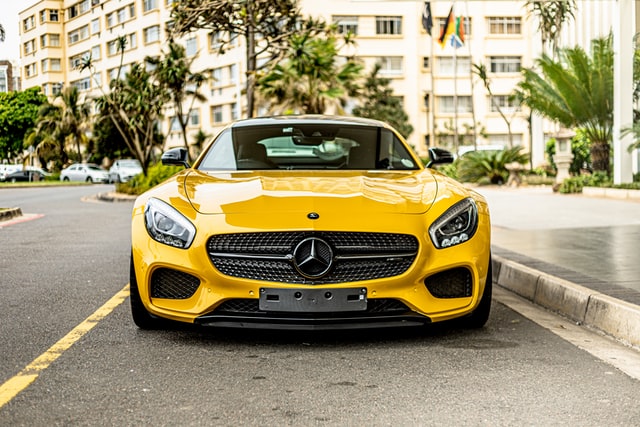 First things first
Be ready with the paperwork.
Selling your car is legally transferring your property to somebody else's name. This means many documents that need to be completed, processed, and submitted before and after the transaction. You must secure the right records or certificates to the government agency responsible for the car's registration. It often takes time that lasts from a few days to about a week or two. Be patient and prepared. Having the proper documents will ensure the legitimacy of your ownership and your authority to sell. Buyers wouldn't buy or even consider without the necessary proof of the seller's ownership. To begin on this domain, you must consult your land or transportation department and ask them the requirements and everything else that needs to be filled out and complied with. Among the essential paperwork that you must accomplish are your car's registration and deed of sale, to name a few.
Evaluate the car's condition and groom it
Although you won't hide the fact that you are selling a used car, it remains crucial that the car is in its best shape, or at least looks to be. It doesn't have to be as good as brand new, but it is imperative that it is fully functional and pleasant to look at. The more it looks better and feels more likable, the more you get to find the buyer who would willingly pay for the amount you are asking for.
So before you start looking for a buyer, do the necessary work. You must assess your car's physical and technical condition and pinpoint its strongest selling and weakest pain points. While some would want to make sure that your vehicle under the hood rests in its optimum state, you must not disregard the cosmetic aspect. You must make it look so good as well. Hence, you have something to negotiate on. From here, you work on how you can profit more.
If you have the money to repair some blemishes or damages, why not leverage from that. Spend a little to earn more. It's highly suggested to bring your car to a service shop if you are not savvy in fields like this. If getting above and beyond isn't your cup of tea, you are not entirely required to exert more effort and get your car refurbished. Nonetheless, you must be transparent and put a price tag at a reasonable rate.
Make sure that you are rationally and emotionally ready.
Once you have fully satisfied the paperwork needed to support your ownership and authority to sell, you must ensure that you're confident enough to sell your car. With that, it means two things. First: you have entirely made up your mind to take your hands off of your vehicle and have carefully evaluated your reasons for selling it, and concluded that it's a good move.
For most of us, cars are personal and extensions of ourselves. So, you must have fully convinced yourself that you are emotionally ready to adjust and live without your old car.
Second: your car has to be technically and physically prepared to be owned by someone else. That means your vehicle is ready to be sold and used without the new owner dealing with serious issues.
Getting it public and finding the right buyers
Now's the real deal. When everything, including you and your car, is ready, how do you get it public, market it, and get buyers?
Where would you turn to to get the right buyers or maybe reach out to the appropriate people interested in your business?
This can be the most challenging part since you must exercise good judgment to make sure you are in the best place. Finding buyers can seem daunting, too, but there's no reason to feel hopeless. In the succeeding paragraphs, we've listed the best avenues you can count on to get your car listed and help you reach out to your prospects and probably buyers. Here they are.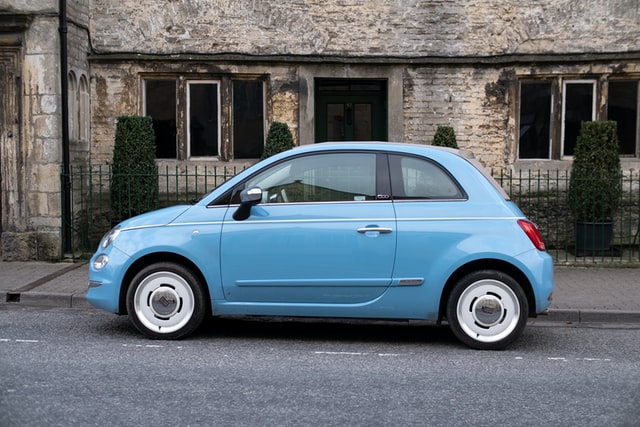 eCommerce
We'll first list down the eCommerce platform, wherein you get to advertise your used cars online. All you would need are either a smartphone, a tablet, or a computer and access to the Internet.
eCommerce continues to be a dominating presence on the Internet to help your business take off or take your product online. So, here's our quick take on some of the best listing services online for selling used cars and buying ones as well because often these two come hand-in-hand.
Autotrader has an instant appeal and a name recall. Brilliantly and perfectly named Autotrader readily captures the main essence of what they do, which is to sell or trade cars. Having headquarters in a few countries, it's possibly the leading automotive marketplace online. Believe it or not, it's been around since the late 1990s. It has a proven track record for its reliability. They only sell legitimate or certified used vehicles. They have pretty strange requirements for your car to be listed on their platform. You must be as specific and detailed as possible about your car for info, such as its mileage. It's reputable and considered as one of the best platforms available. While you may think that they represent themselves exclusively as an online listing service for selling used cars, they also have different services related to vehicles in general.
CarGurus borrowed its name from "car" and "gurus" to imply that they are the experts in the field. One can't deny it's witty, but how does this platform fare in general? CarGurus is based in the United States, and true to its goal, it's not just a simple used car shopping website. It goes far beyond that.
The website is generally known for the car reviews from people who have used or are using the platform to be in the loop about the car industry. It is one of the most visited websites that talk about automobiles. It has a significant audience, which is a strong factor if you are determined to get a buyer for your car in as minimum time as possible. While having millions of audience can mean tough competition, the benefit outweighs the threat. The company doesn't have a physical inventory, but to get your car listed, you must meet their preliminary requirements. You can pay a visit to their website to dig a little deeper into it.
Cars.com has got the best name for any automotive company. That domain name alone is already worth millions and millions. Hence, this platform isn't only a behemoth, but it's a business with excellent management and service that delivers exceptionally. It prides itself as among the largest automotive classified ads with an outstanding track record for having been around since the 1990s. It has been used by millions and millions of Americans looking to buy reliable used cars. Cars.com is an instant household name. The name itself makes it easy to remember, and instinct will tell you to trust it. When you get to its website, everything is clean and ordered well. The option to sell your car is immediately noticeable. But listing your vehicle at the time of this writing is currently in development. It's on "Coming Soon." Once that it's ready, feel confident that you can count on it.
Free Ads Time is recognized as a staple online listing service that surely has your back to fulfill your eCommerce need. Unlike the previously mentioned listing services, FreeAdsTime isn't exclusive to cars. It has a list of other categories that enables you to advertise more than your used cars. Despite that, its crowd is huge enough to have someone come across your advertisement on your used cars. On the plus side, their listing services are offered for free. With just a few steps, you will be able to list your used car. To commence the process, you must set the category to the vehicle and the subcategory to a particular type of vehicle that you are selling. In the succeeding steps, you must provide:
The title.
A little background of your car.
The price.
Even your location at a time.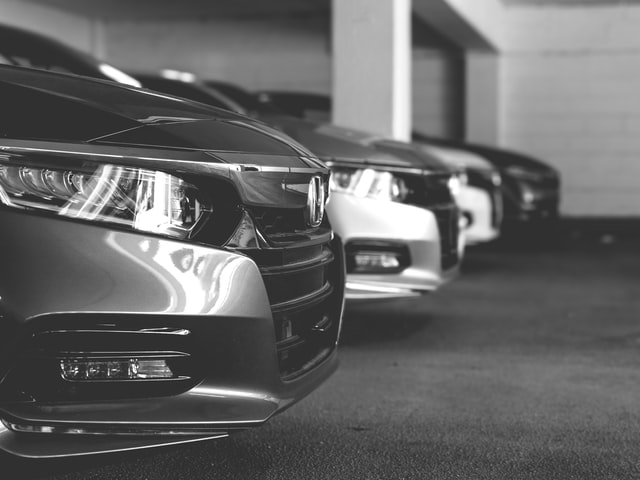 An extensive eCommerce advertising platform, GiganticList does increase your chance of getting a buyer. It naturally attracts audiences and site visitors among the most visited listing services, so it's not impossible to encounter a prospect. As an added perk, posting your ad can come at no cost. Like FreeAdsTime, it's free. If you would like to take advantage of its premium offering, you must pay a fee to increase the visibility of your ad. In doing so, you are allowing your used car to have more presence and better exposure. Hence, the likelihood of being able to sell timely and right. It may resemble, at some point, other online advertising platforms that we are considering in this article, but in the vehicle subcategory section, there are fewer to choose from. Hence, it's faster and more straightforward to determine.
Everybody knows Craigslist. Not only because it's a big company, but because it's practical to use. For one, it operates on a large scale. It has managed to evolve and continuously pioneer useful features in the eCommerce department with structured hierarchy and extraordinary management. It started the trend in online classified ads when the Internet was just at its earlier stage. Although there's nothing special to look at when you arrive on its homepage, it's practical and efficient. Submitting your ad to be listed can take about five minutes. Although the option for doing so may not be easy to spot at all, with a careful look at the top part of the page, you can see the option "create a posting." But before you click that, you must be sure that you have selected the correct location. After that, you will be asked to complete a form where you must put information about your car.
FinderMaster is one of your favorites here. Despite having nothing special about it as far as the function is concerned, which is a platform where ads can be posted, it's satisfying to work with. Its clean layout makes it ideal and preferable to use than other online classified ads included in this list. Although it may have an almost similar online listing process, it feels easier to do it here due – in part – to its user-friendly format.
So, you must check out this one when considering the sites where you can place an ad for selling your used car. To start, pick the "automobile" as the main category. After choosing that, you will be presented with other options for subcategories that allow you to be more specific about the vehicle you have. In the other fields, you have the opportunity to describe what you're selling where you will have to be as precise and concise as possible.
Wall Classifieds, like FinderMaster, is also skillfully and intelligently organized. While ads can occur occasionally, it's not completely distracting like how it's done on other platforms in a similar niche. It is one that you can try. It's safe enough to assume; you will sit at ease working on the platform. You will also start by breaking down the details by filling out the form about your used car. Like with the previous ones, you must pick the vehicle category. From there onwards, it's easy to navigate and continue by adding more details, such as the title for your ad and description, to cover the brief history of your car.
In the later sections, you must also put in the price and the location to narrow down the audience. It's also essential that you leave contact information, so there's a way to reach you.
As far as reliability is concerned for a listing service, you can count on Classifieds Factor, especially for its free listing service. It has a refreshing and vibrant look offering a new, nice-looking atmosphere. It's entirely convenient to work with and to use as a platform to list your services.
While you can initially get annoyed by the pesky Google ads, they shouldn't bother you as they are all perfectly placed to eliminate distractions. If you like a tidy and straightforward design, this one's definitely for you. As a general listing service, you start the same here. You must specify the product category that you are selling, in this case, your vehicle.
H1Ad boasts that it can make your ad at the top of its priority and provide the attention it needs to get more prospects. The more visibility your ad has, the more prospects it can reach and the higher the chances of your used car getting sold. You can set up an account, so it's easier to monitor your advertisement's progress and observe how the visitors to your ad behave. It's also very efficient to work with. When choosing a category for your listing, it's made to be specific and direct. You won't have to deal with separate sections for category and subcategory.
The most significant appeal factor of AdvertiseEra, when compared side-by-side with other listing services, is its exceptionally credible and professional look. Although Google ads are a common occurrence for any listing service, on AdvertiseEra, these ads are placed well to complement the site's full functionality. These ads don't interfere and negatively impact the user experience.
Like with H1Ad, you are posting an ad that will require you to begin by putting in the correct category for your used car. You will have to use what car it is you're selling. The good news is, the platform almost follows the same format as H1Ad. The categories section is outright specific. So, here it's also very efficient.
Looking at the superficial side, listing an ad on the Digital Marketing Hints can seem just another run of the mill. It looks like at first that there's nothing much special about it. But in contrast to that, it's a lot simpler when listing an ad for your used car. You must still fill out the category section. It becomes better in the subcategory section, where there are only two options: "For Sale Vehicles" and "Repair Shops." It may look, at first, that this feature isn't particularly special. But if you consider how much it simplifies your listing process and mental workload, you will appreciate it even more.
ClassifiedAds already says what it does. It's essentially the exact equivalent of classified ads that you see on a broadsheet newspaper. Yes, it means that you can list a service without having to pay to get a space. But far from a typical broadsheet classified ads where you must pay a premium to get a listing space, posting on ClassifiedAds.com is completely stripped of premium fees. ECommerce doesn't only make things more accessible; it also makes things more efficient and cheaper. When you start to post your ad, you must usually select the category for a product, which is the vehicle. It becomes unique in the subcategory section, where there's a broad change of options that you can pick. ClassifiedAds is ultimately credible, reliable, and reputable. It's very famous, especially in North America.
Now that we have talked about the best, most viable online listing services for you, let's explore other possibilities for how you can market your used car and reach out to potential buyers.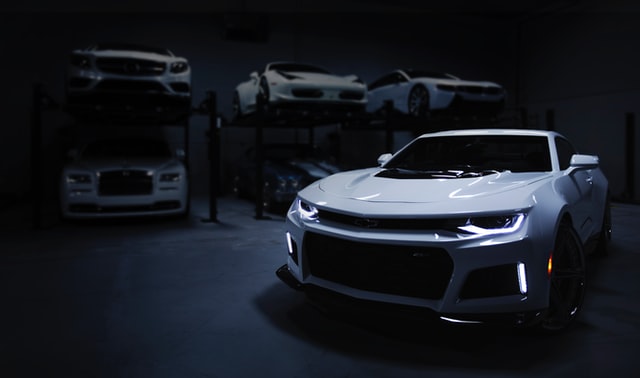 Apart from online listing services, here are the options
Get on social media.
Before we completely fly away from the Internet, let's dive into one more promising avenue online.
If listing an ad online and playing it as usual – like listing the ad – isn't right up your alley, then how about creating online content about your used car? It's today's trend. If you have a smartphone equipped with an excellent camera and video recording capability, then create videos. This tactic is very appealing and effective, especially if you look fantastic on camera. Post these videos on your social media accounts, such as Facebook or Instagram. Or even better, you can upload them on Youtube and keep sharing.
Sell to a car dealer.
Let's not forget the time-tested way to sell your used car, which is selling to a dealer. If this is not the best, it's the simplest at least. It is particularly true if you know a car dealer or if there's one that's near you. So, if you have any reservations about anything online, this one will be the best suited for you. It's the most practical choice, so go for it. It is direct and fast-selling. It is almost guaranteed that you would get your car's worth, especially if it is in mint condition.
Buy space on a broadsheet newspaper's Classified Ads.
There will be people who will frown upon hearing this, but there are still a significant number of people who continue to patronize newspapers. A lot has still not given up newspapers and turned exclusively online. After all, reading through newspapers have inherent convenience. It is noticeable for older or more mature people. So, posting an ad on a newspaper's classified ads remains a great alternative. It comes with a cost, however. The free options are almost rare, if not impossible.