How to Sell Used Furniture – 4 Tips and 9 Places to Sell Used Furniture for the Most Money
Turn your furniture into money by selling the old ones you no longer need, nor will you ever do. Among the best things about owning furniture pieces in the household is getting the ability to profit from them. Although it may not be apparent, your possessions are some of your great investments. When well taken care of, they're not difficult to sell at a reasonable price. Even when you deem that nothing good can come out of them, you can still repair, refurbish, or turn them into something else. The critical consideration here is having a seller's mindset.
But how would you do that if you are selling furniture?
As a starting point, you need to set the price right.
Like with all the consumer-friendly products, the price will have to be reasonable. The asking price is justified by the quality of the item you are selling. Its condition serves as the referee for the final price. So, the cost doesn't just come down to your subjective judgment. It needs to be objective.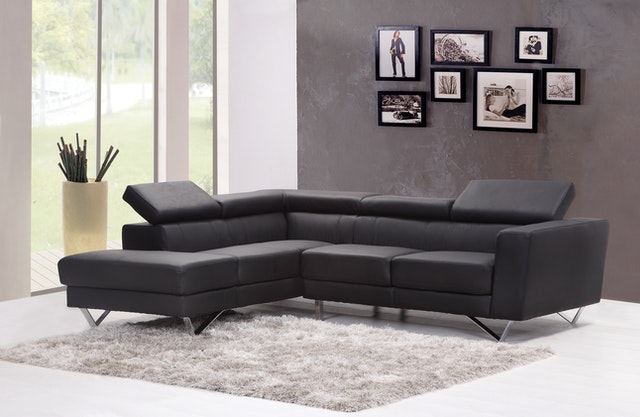 So, how would you know the quality of the furniture you are planning to put on the market?
Use your senses and experience it. This means that you must carefully inspect them if there are damages, both in the functional and cosmetic aspects. The quality is determined not just by its appearance but by its functionality as well. An impeccable quality possesses the perfect balance between the two.
Now, what happens if you have reservations about your judgments? You can consult your friends and family members. Get them to judge the piece.
Another important note if you are planning to put the price tag based on laymen's opinion, you'll have to make sure that the tag is relative to the current market value of the latest similar item being sold. In most instances, it should be far cheaper.
The table turns upside down, however, when we're talking about antique items here. The older they are, the more they increase their value. Selling them entails a whole lot of different considerations.
Now, if you want to switch up your game, you can get an opinion from a professional who can precisely appraise your item. Although you'll need to pay the cost to get a qualified opinion at times, there are instances that this is the best option. It would be best for old, classic furniture to consult a professional who's familiar with the industry.
Before attempting to sell anything, however, you must have a clearly defined reason for doing so. This is particularly true when you are selling those that are sentimental to you. Even if that is not the case, it will still be substantial to know why you are doing what you are doing?
Selling old items might be because of downsizing and fruitful disposal. If not that, then it can be related to money. Keeping the right reason in mind will help you achieve your desired outcome.
After putting the correct price tag on your furniture, it's time to consider how you can sell them. So here are some of them – both online and offline. First, we'll consider online. Then, dive in a little more into offline alternatives.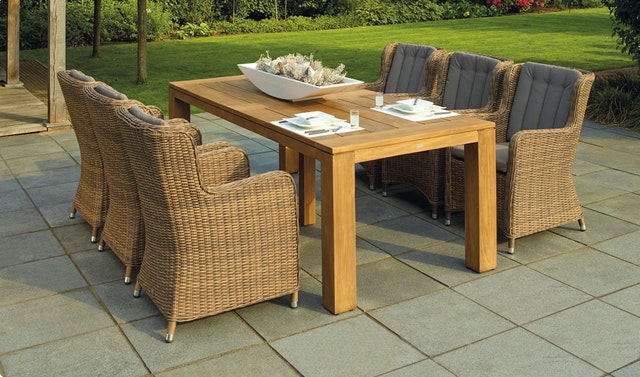 Free Listing Services Online
If you need to take full advantage of online's full power that is free of charge, you must consider free listing services, also known as free classified ads. Well, if you're new to this, let me give you a quick run on it. It's basically like the classified ads you see on a broadsheet newspaper.
When listing an ad in a newspaper, you need to pay for that space. If you do it online, you can forget about paying and just do it for free. Some require to pay for an added feature, but there are also great ones that fully allow you to advertise without spending a dime. Here they are.
1. Craigslist (Craigslist.org)
One of the most popular options for classified ads online is Craigslist. It's one of the oldest, so it's also one of the most popular. Buyers and sellers commonly resort to this platform as Craigslist promotes in-person transactions. Advertising only occurs here, but purchases most of the time happens when the buyer and the seller meet. When you get to its homepage, it will readily attach you to your region. So, it promotes your advertisement within the ones close to you or your community.
2. OLX (OLX.com)
OLX belongs to the most famous online marketplaces around. As a seller, though, you won't be able to get around creating an account. So, before you can list your furniture, you will have to create one. If you do not want to do that, you can use your Gmail account. Compared to Craigslist, OLX has a better look, and an app is available on both Google Play and App Store.
3. Wall Classifieds (WallClassifieds.com)
A great, straightforward solution to list your furniture and make it available for prospective buyers is Wall Classifieds. When you reach the homepage, you'll find the button "Publish Your Ad" right away. You will have to choose the "Item" as the category. For the subcategory, "Furniture" as an option is available in the dropdown.
4. Classifieds Factor (ClassifiedsFactor.com)
Classifieds Factor is one of the best-looking online listing services. It's perfect for selling your furniture because it already has that category available for you. In addition to that, you'll also have to put in your Country, Region, and City. The platform's specialty is to connect you or to find buyers who are close to your area.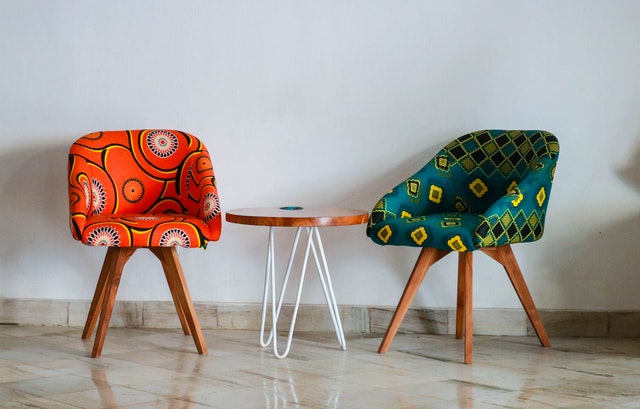 5. Gumtree (Gumtree.com)
Okay, let me set your expectations first. You are not be able to post an ad here on Gumtree without your login credentials. You have three options for that. You can either use your Google or Facebook account. If that idea doesn't sound well to you, you can create an account with a valid email address. Gumtree is filled with pleasant colors that make it fantastic to work with. Buyers would be glad to come around here and check what you've got for the furniture.
6. Etsy (Etsy.com)
Very well so, if you're considering selling your stuff here on Etsy, you will want to make the furniture a little more unique and different than the rest. All the things sold on this online Marketplace have amazing stories and creative touches on them. Buyers will be expecting something extraordinary. So, if you're into arts and a skilled craftsman, feel free to tweak your furniture a bit. Then, put it on the market on Etsy.
7. H1Ad (H1Ad.com)
H1Ad is a simple solution to get your ad posted online. The another form that needs to be filled out about your product consists of a page-by-page process. Like the rest, you will have to start with a category. Furniture is on the list as one of the main categories. From there, you'll be asked for more details about it in the description section.
8. Kijiji (Kijiji.com)
Okay, Kijiji is so great, and I love it so much. It's unfortunate, however, that it's only exclusive in Canada nationwide. Unless you live in the country, you might want to skip reading this one. It has an excellent interface and fantastic customer support. Posting an ad is a breeze, but you will have to start with your account. So, you'll have to register first.
9. Finder Master (Findermaster.com)
Finder Master is one of the favorites here. Not only that it's available in many countries, but it has a neatly designed user interface. Navigating it is a seamless experience. When you visit the web page, you are redirected automatically to your location.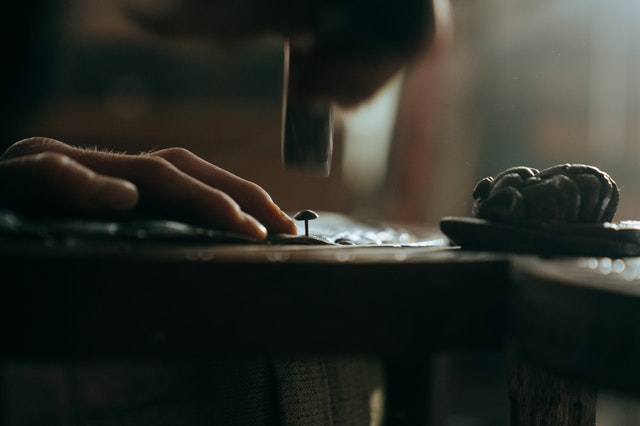 Facebook Marketplace
The Marketplace is Facebook's answer to the prevalence of free classified ads. Unlike the standard classified ads, Facebook makes the platform more advantageous. The Marketplace is an inherent feature of the social media app. You do not need to create an account or go elsewhere. If you have a Facebook account, you're set. It's the same basic idea for listing an ad on an online classifieds ads website. Here, however, it happens on the app itself. So, when someone uses Facebook's search tab to look for a particular product, those listed on Marketplace show up first.
We all know that Facebook is one of the biggest social media networks. With the most active users, you stand a great chance of getting your furniture ad to the right audience within your locality. In addition to readily reaching your prospects, there are other built-in features that you can utilize, such as creating a page that's dedicated to all the items you're selling.
Here's a quick guide to posting your item on the Marketplace to know a little bit more. First, log in to your account either using the app or a web browser. On Facebook's menu, you should see the Marketplace. When you get there, you'll first come across items that have been recently listed.
As a seller, you will need to look and click the Sell option on that same page. When you've done that, it's now time to tell us about our product. As you're selling furniture, you'll need to select Item for Sale. You will be redirected to the next page that contains a form that you'll need to fill out to let your prospects know about your furniture. You can post on this page up to 10 photos. In addition to that, you must put in the title, price, category, condition, and description. Optional fields include product tags, location, and availability. For privacy, you can hide your advertisement from your friends.
Physical Selling
Going digital isn't everybody's cup of tea. There's still a significant number of people who would prefer the classic hand-to-hand selling through a garage sale or the local furniture shop. That is entirely okay. Physical selling still has the appeal to prospective buyers. Nothing feels better and more secure than seeing the item physically. Just as there is a significant amount of sellers who'd sell physically, there's also plenty of buyers who remains welcoming to this.
Shoppers like to inspect and scrutinize products to make sure they judge with the best of their senses. (The downside of buying online is buyers don't get the chance to use their other senses to rely on. They mainly based their assessments based on reviews.) Physical selling overcomes this barrier and makes it more enticing for the buyers to shop.
So, putting up a garage store is a feasible way to close a sale. Of course, you will have to do all the necessary steps to make sure you sell productively.
A garage sale is an event itself that you need to prepare for. You can hold it for a single day or few days. The length will heavily come down on the number of furniture you're selling. Either it's a single or multiple day event, you will have to set a fixed date or dates for it and let your neighbors, friends, and the rest of the acquaintance know about it. You will have to let the word out before it takes place.
Because it's an event, it needs to be organized and systematic with just, not fixed dates and fixed duration. You must also exert a bit more manpower in this area as there needs to be someone available all the time if a prospect comes around asking. It isn't just the entire event that needs to feel right and look good, but the product must also look great and displayed in its most excellent appearance.
If this one sounds like a lot to you, you can consider an easier way of actually selling. Go right to the furniture shop and sell your stuff. These shops buy second-hand goods for almost any condition. They repair and make them look good again. Afterward, they sell it at a much higher price.