How to Sell Cell Phones for the Most Money?
There could be many underlying reasons you're reading this article now. It could be that you are on the market for a new phone because your contract has ended with your mobile phone service provider. You might have also found yourself here because you are among those who annually upgrade and, so, would like to offset a bit of cost by turning your current phone into money.
Maybe, you've just been gifted or gotten the latest cellular phones or smartphones. Or, it could be that you want to downgrade – which is the least possible reason to think of. Maybe, you need some cash.
For any reason you have, the unifying factor is you would like to make the most out of your handset and earn the most possible and justifiable money for it. So, welcome to this article as we'll help you prepare, get in the game, and help you maximize the value of your phone by selling them in the best marketplaces both online and offline.
Here's a quick checklist to consider before putting your phone on the market. 
1- Define your reason for selling your phone. 
It is vital to know where you're heading. Your phone is a very personal device. It's special; it's your best buddy. It has now evolved from being just a luxury to a necessity. You must be sure that letting go of your current phone won't come in the way of your day-to-day responsibilities. 
2- Carefully assess the worth of your phone. 
Do not just go out there and make a crappy show. Put your best put forward and make your phone be at its best. While you don't want to undervalue the cost of your phone based on its shape and age, you also do not want to overvalue it. It is especially true when you are a serious seller looking for the perfect buyer who will be happy to buy your mobile phone.
How can you do it? It often tends to be difficult, but you can put the right price tag with a systematic approach.
Check online about the current price points for the brand new version of your phone – if there's still any being sold. When time allows, you can check out to the closest stores in the area and have some trade-in assessments. In that way, you get an idea of how much your phone is currently worth based on the appraisal and diagnostics at the store. If your phone is in mint condition, you can get the best value for its current state. The state of your phone will make a huge difference that can go up to a few hundred dollars. 
3- Fix your phone. 
If repairs are needed, they need to be addressed or fixed. Fix the damages to ensure aesthetic appeal and to keep it exceptionally functional and useful. You don't want to sell junk, so you must make sure that your handset, albeit used, remains useful to the next owner. So, dress it up and clear up any malfunctions. If there are issues on the phone, be transparent about them and put an appropriate price tag. 
4- Put the accessories in the package that you have for the phone. 
If you have collections of cases and other accessories that you will no longer use, sell them together with the phone to make the whole thing more exciting and generous. 
5- Detach the phone from yourself data-wise and emotionally. 
Last and most important when letting go of your phone is making sure that you don't have personal data. Otherwise, you're putting yourself at risk of danger and privacy invasion. At all costs, you must delete your data and accounts. Factory Reset and Delete/Erase Data from your handset. With that, your data and information gets taken away from your phone and all the apps installed. Factory Reset and Deleting All your data make the memory of your phone as good as brand new. Only the built-in apps will remain there.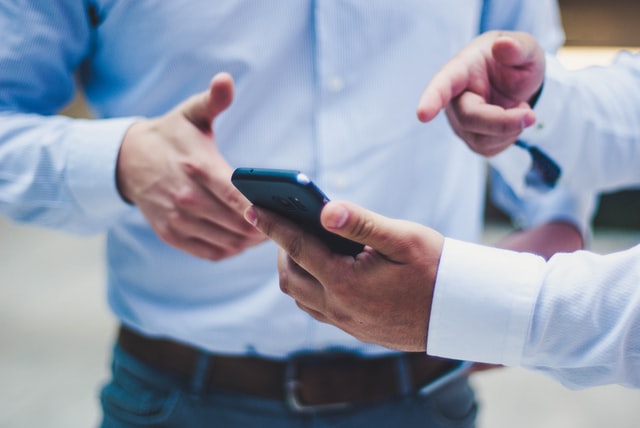 Where can you sell your used phones?
After putting your best effort into doing the preliminaries on selling your phone, here are the top and the brightest spheres you can sell your phone in. We'll talk about both online and physical stores.
For online, there are two main divisions where you can put your used phone on the market. Either you put it on a listing service or turn to the social media giant Facebook's advertising and selling feature for its account owners.
Well, for most, the first that comes to mind is to sell on some of the most popular eCommerce platforms. So, let's zoom in on some of the most viable online platforms you can count on. 
You know what: Swappa is one of the best. It's specifically tailored to help you sell your used phone, other tech gadgets, and accessories. They have an extensive list of devices that you can sell. Even phones that are more than five years old can still get a room in this eCommerce marketplace. While it merely connects the sellers and the buyers – serves as a mediator between them – Swappa doesn't allow devices in broken condition to be sold on the platform.
To list your phone on it, you must log in or register for an account. They also provide different tools and guidelines to get you the right pricing. Sellers get paid instantly via Paypal, and the small listing fee is shouldered by the buyer, which makes this ideal to be a platform for selling phones. 
eBay is enormous in the online retailer industry. Two plus points you get right away when you sell your phone here: The audience, the trust, and the customer service. It can't be stressed enough that its popularity makes it ideal and among the top places to go right away. But unlike Swappa, it's a general eCommerce platform. So, you'd find many things here. Nonetheless, it's a great way to sell your used cell phones, and it's easy.
First, create your account if you don't have one yet. eBay will charge you a fee for listing your product here. It is particularly beneficial if you are looking to sell a couple of items and not just a one-time kind of engagement. You can still count on it if you already have an account and are already a seller on this platform. For the payment, you can opt-in between Auction-style or fixed-priced selling. 
Craigslist is a widely recognized online listing provider. Despite having a dull user interface, it doesn't waste any resources and makes no-nonsense in providing you the opportunity to get your product sold online. Like with eBay, you can sell almost anything here – provided – that they are legal. It has worldwide coverage. So, for virtually any country in the world, you can count on Craigslist. It serves as a platform that helps as a middle-ground for buyers and sellers. So, here, anyone can list their old phones for sale. While it's not obligatory to create an account to post an ad, it is strongly advisable to create one to maximize the free features you get from it. 
Free Ads Time is one of the one-stop listing services for almost anything, very much like Craigslist. Just like how its name says, you get to list service for free. Either you create an account or not, you can list your advertisement here. But of course, if you would like to make the most out of all the features you can get from it, you might as well create an account. While ads may come in your way, the entire process of getting your ad on the platform is quick and straightforward.
It even allows you to put pictures in addition to descriptions, which is a great thing and a huge deal. Before, you can't get that feature in a free listing service. Here, it's made possible.
Olx is among the biggest retailers on the globe. It belongs in the leagues of Craigslist, eBay, and Amazon. It's been over a decade old and still performing well up until this point. Like most listing services, you will be required to have an account so that you can list your old phone here. Olx isn't limited just to cell phones. It is possible to sell a lot of things in different categories. But it's famed as a marketplace for used items. It has a broad audience, so it won't be hard to come across someone who'd be interested in buying your phone.
Anyone who will visit Gumtree will surely enjoy the site itself. Just like Craigslist, Gumtree is an online listing platform. Despite that, it manages to make itself more exciting than some of the ones listed here. It's more interactive and pleasant to look at, possibly because it has a more structured layout and appealing design. It has a more youthful look and a dynamic vibe.
To advertise your cell phone, you must create an account or use your Google or Facebook account. Unlike the rest of the other platforms, you can readily list your items by just providing the details and your contact info. Rest assured, however, that the entire process is effortless to finish, and the form that you need to fill out is simple. 
The rectangle ad classified is an excellent, professional-looking online listing service. The well-organized format makes it relaxed and fun to work with. Anyone who's looking for something can count on this platform. But you as a seller will have to click on the Post Your Free Ad button to advertise your used cell phone. After doing that, you will be redirected to another page. To publish your ad, you will start by choosing the category Electronics. Then you will have to provide the Title and the Description for that. In the succeeding steps, you will be able to post pictures to post photos of your cell phone. 
Advertise also boasts robust and neatly arranged sections to make the most out of your attention. It's not difficult to get started. The moment you arrive on its homepage, you can see right away the Post a Free Ad. When you click on that, you'll get started instantly by filling out the listing ad form. You must start by selecting a category that is by far more manageable as there's a section "Cell Phones – Accessories" that you can choose. Hence, it won't be challenging to select the appropriate category for your used cell phone. While ads may pop out, rest assured that the entire submission will only take a few minutes.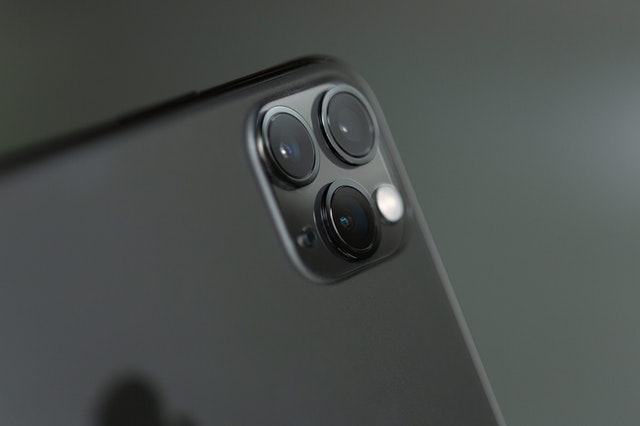 Facebook Marketplace
While most of us are familiar with Facebook, it may not still be widely spread knowledge that Facebook offers its listing services. Yes, they do, and it's made in almost a similar fashion and system as other online marketplaces, but here it's made a lot simpler. You won't have to undergo the lengths of having to create your account or sign in. As long as you have your Facebook logged into your app or web browser, you can utilize this listing service by Facebook. It's a seamless process and completely free of charge. They do not charge at all to post your ad, neither do they take a cut from your price. Facebook ultimately offers this service for free. It's fast and smooth to advertise your cell phone. The feature also allows you to post pictures. It has all the essential features you need to maximize to ensure a high conversion rate for your prospective buyer.
Physical Selling and Trade-in Programs For Used Cell phones
Now, let's jump into another option if selling online isn't right up your alley. You can either sell to a store or – better yet – trade them in.
If you are doing an upgrade, then trading in your phone can help offset a bit of a cost. Trade-in works in a way that your phone is given value depending on the condition that it has. It will be appraised at the store and given a monetary value that you can't cash in. It will be applied to the cost of your phone to make your phone's monthly payment in your contract cheaper. So, here are the top four places where you can trade your phone. 
1- Best Buy Trade-In Program
Best Buy is one of the most famous retailer shops in North America. So, you can walk into the shop; depending on your current provider, you can upgrade your phone and renew your contract at the store. Have them assess the condition of your phone. Either you pay upfront or get your phone financed, the appraised cost of your phone will be deducted from the device's total retail price value. So, you end up paying fewer hundred dollars. 
2- Amazon Trade-In Program
Amazon Trade-In Program allows you to ship your phone to Amazon to get a monetary equivalent for it that will come in a gift card. So, it's not going to be an instant process. It may take a few weeks before Amazon receives your handset and appraises it. The downside is Amazon can still reject your device despite having it shipped to them. So, the program isn't exactly a physical transaction. You can get the gift card from it to purchase other times found on the platform. 
3- Apple Trade-In Program
Apple devices are expensive, and so when something like the Apple Trade-In Program comes along, you couldn't help but rejoice. The same principle applies. Your phone is assessed and given a value, which can bring down the cost of the device of your next purchase. If you don't have anything in mind yet for your new device, you can have an Apple Gift Card, which you can use later to shop for any Apple products. You can either mail or walk into the Apple store and bring your phone. What makes this even better is you can trade in even your Android phone. 
4- Samsung Trade-In
You can walk into the participating stores for the Samsung Trade-In program to have your phone appraised and be given value. It's a little less flexible here, though, as you can only do the trade-in for galaxy phones.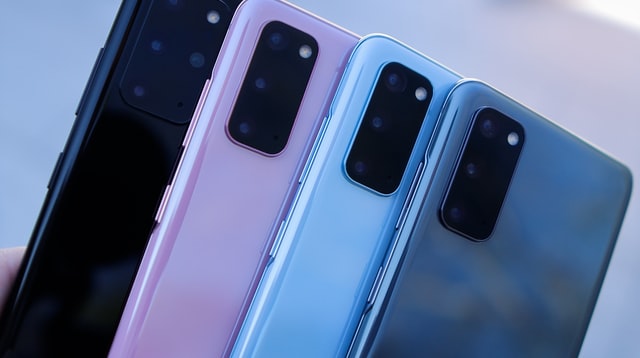 Selling at a Local Store – Used Cell Phone Store
Of course, if you are just mainly after the cash, the most obvious way is to walk into the store that buys old phones where you can sell your cell phone. You're going to have to make sure that you are doing your due diligence and be in the same language as the store buyer. At the end of the day, you'd still want to get the correct value for your phone.
Reselling in the future
While you might not be planning on selling your phone now, you may want to do so in the future. So, how to get your new phone a high resale value?
Now, after we've gone through how and where to sell your phone, here are the few tips you can practice on your new phone, so when the time comes to sell it, you can put a decent price tag on it. 
1- Screen Protector 
Put a screen protector the moment you got it and started using it. Get a good quality one. The screen protector comes in different price ranges. You might be quick to think that they are all the same. But they are not. Cheaper screen protectors aren't only thinner, but they also have inferior haptic feedback. Putting screen protectors shouldn't interfere with your convenience. So, grab the good one. 
2- Put a case 
Nowadays, putting a case on the phone has already become a standard, but it's still not for everybody. You don't have to; you're not obliged to do so. After all, your phone is yours. Use it the way you want it. But putting a case on your phone provides significant protection from accidental bumps and falls. 
3- Take of it like you take good care of your phone.
Phones are pretty ubiquitous these days. But in addition to being a functional device, it's also an accessory and a status symbol. It might not be the case for all, but this is usually the case with high-end, expensive phones. If you happen to have one, you might want to be extra protective of it, but not to the point of being overly cautious. Treat it like how you're taking care of your valuable stuff. It doesn't mean not using it. It more refers to physically being attentive to it to minimize accidental falls and bumps. After all, some of its components can be replaced, such as the battery.