How to Throw a Successful Garage Sale
Maybe you have had a cabinet full of unused clothes for the past six months, or perhaps you want to get rid of your old couch at home and replace it with a trendy one. No matter your reason, getting rid of stuff you no longer need doesn't mean just throwing them onto the garbage. Because you can always turn your "trash" into "cash."
One of the ways to make some quick cash from your old items is by having a garage sale. Whether you've got a well-loved table that needs to go or you're finally ready to part with those items you've never used, somebody in your neighborhood might want those too.
But throwing a garage sale is not just about placing your unused stuff out on your lawn and collecting cash from your neighbors. Throwing a garage sale with proper marketing and advertising makes a difference. If you're new to the garage sale game, don't worry. Here are some of the simple steps you should follow to make your next garage sale will be a success.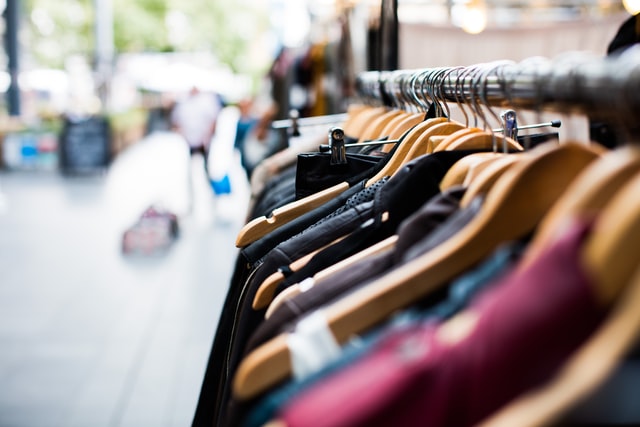 1- Select the right items to sell in a garage sale
The idea of a garage sale is selling your old or unused items. It doesn't mean you can throw all your old things into your garage and sell them. You still need to select the items you will put on sale: items that typically move fast during a garage sale. Here are some of the everyday items you can sell in a garage sale:
● Appliances and accessories
● Furniture
● Electronic items
● Clothes
● Books
● Carpets
● Tools
● Musical instruments
● Bicycles
● Various equipment (photography, video, audio, sports, fitness, fishing, etc.)
● Kitchen stuff, Jars
● CDs, DVDs, and Vinyl
● Plants
When selecting items for sale, start with decluttering your closet. Dig through every closet and cabinet at home, including your basement and attic. Look for clothes you are no longer using or gifts that you have never used. Check under your beds and see if there are also old items you no longer need. Put all the stuff you want to dispose of in different boxes and place them in a big empty spot at your home where you can quickly sort them. Once you have all your old stuff, sort them into three categories:
Items that you will keep.
Things that you will sell.
Items that you will already throw away.
When choosing what items you should sell, always consider the condition of the things because if it's already broken, nobody will buy something they can't use. You can also consider selling items that cost more when shipped, like furniture and outdoor recreational furniture. Because if you sell these at your garage, it would be easier to transport them within your neighborhood rather than shipping them to another city. Once you're done sorting, list down the items you are going to sell for your inventory.
2- Clean the items you have selected for a garage sale
You can clean the items while you sort them by wiping the dust away with a wet cloth but consider some items that need deeper cleaning to make them look still usable. It would be best if you also thought of doing a minor fix on some of your items. If you plan to sell a lamp, you can change the lightbulb. If you're selling a bicycle, you can wash its tires and wiping some degreaser around the rotors. If you are selling some electronic items, put some batteries on them, so when customers come to see if it works, there will be no problems. Wash the clothes and remove stains. If you are selling carpets, remove dust using a vacuum cleaner and check if there are also little stains that need to be removed.
When cleaning your items, your goal is to make them look usable and still in good condition.
3- Set up a schedule for your garage sale
In choosing when to make your garage sale, typically, Saturdays are the best time to hold one since this is the day where most people are free. But you can also consider starting on a Friday as this is when people love to go shopping after work. So if you want to double the number of your potential customers, you can choose to host a two-day garage sale. With this, you can double your sales without doubling your amount of work. Consider making garage sales also on holidays as this is when people love to go out.
In setting up a date for your garage sale, consider scheduling it at the end of the month since most paychecks go out, which means people will have more cash to spend on these days. Start your garage sale early to give more time for customers to show up. Do also consider setting your garage sale on a sunny day as bad weather can keep your customers aways. Check the weather forecast continuously before you put up "Garage Sale" signboards around your neighborhood. And if the forecasts call for bad weather a few days before the day you have set, cancel your garage sale immediately and remove all the ads you have placed online. Plan for another schedule instead of taking the risk of getting your items wet, as this might give you losses instead of gains.
But weather can always be unpredictable, so if you plan to push through the garage sale and suddenly the rain pours, have a plan ready. Make sure your garage is covered if possible. Have your tarps ready to cover up your items.
4- Set up a price for your items
In a garage sale, the goal is to make the most money out of your old and unused items, so pricing is essential. However, it is also very crucial since the expectation from buyers is that things are much cheaper. If you price your items too high, the chance is it won't sell. But if you also price your items too low, your revenue might not be high enough, which means it may not be worth having a garage sale. So deciding on your pricing should be done carefully.
If you are unsure how to price your items, you can check their current value online and base your pricing there. Or you can also base it on how much you have bought it. Keep your pricing realistic by putting it at approximately a quarter or a third of what it would cost brand new. If you purchased a $100 leather bag and sell it for $70, the customer might not be interested. But a $100 leather bag, in perfect condition, just for %30 of its original price? That's a terrific deal, and the customer will surely get interested.
But If you're still not sure how to price your garage sale items, here are some pricing tips:
● For high-quality pieces of furniture, sell it not more than one-third of its current value, while low-quality furniture can be sold from $10 to $30 or free. In some cases, you should consider paying to remove your old furniture.
● For clothes, the range depending on the condition. In general, clothes can be sold for one-fourth of the original price or even higher if they still have tags.
● Depending on the condition, shoes can be sold as well.
● Before setting up the price for your accessories, have them appraised first. But if you think they are not valuable enough, you can sell them for 50 cents to $2.
● Electronic items can be sold on garage sales; however, you should ensure that they work, as most unusable electronics have no value.
● Leave room for small bargaining with your items but do not allow too low bargains. Also, take into consideration that it is better to remove your unused items from your home.
● Price non-working items lower and label them to let buyers know they need to do a minor fixing to make them function.
Make sure that your price tags are visible. Or you can also choose to group similarly priced items together and put a single sign specifying how much it will cost. For oversized items, call also put a bigger price tag. Make the prices noticeable to attract potential buyers and catch the attention of people who are simply passing by. You can also offer bundle items to make a deal easily.
Here's a quick tip, don't set your prices high and expect customers to haggle. Prices are set in a way that they should catch a customer's attention. Many potential customers will walk away when they see high prices on your signboards and would not bother to haggle. But the most important tip, be honest in setting a price.
5- Advertise your Garage Sale
Advertising your garage sale should not be overdone. You can grab some signboards and paint a large "Garage Sale" on them, place some colorful balloons to catch attention and draw big arrows to let them know where is the garage sale happening and how to get to your house. You can also advertise through your Social Media accounts like Facebook to let your friends and neighbors know about it. Or you can also choose to advertise in a local paper to reach more potential buyers. Go for every advertisement possible but remember to keep it simple.
6- Advertise your Garage Sale online
Aside from advertising your Garage Sale through local papers and signboards, one of the easiest and fastest ways of advertising is online through different classified ads websites. Taking advantage of these classified sites can increase your reach and can give you more potential buyers.
Maybe you think that classified ads sound too old-fashioned. But these traditional classified ads are now made modern as they can also be seen online through different classified ads websites. Here are some of the popular classified sites you can use:
●    Craigslist.org. Craigslist is one of the top classified locations worldwide and is among the top 10 most popular websites in the USA. It has more than 20 billion page views per month, 49.4 million from the USA alone.
●    Olx.com. OLX, which stands for Online eXchange, has over 200 million active users worldwide.
●    FeeAdsTime.com. FreeAdsTime is one of the fastest-growing free classified ads sites, allowing you to easily reach your buyers within your city.
●    Gumtree.com. Gumtree is popular for ads for second-hand items.
●    Wallclassifieds.com. WallClassifieds is similar to other classified ads websites but with a more minimal layout design.
●    H1ad.com. H1Ad allows you to advertise and also view articles about useful business and garage sale tips.
●    Findermaster.com. FinderMaster is famous for local ads and is available in more than 100 countries.
Take note that these websites allow you to post advertisements for free, but if you want to reach more potential buyers, you can choose to pay a small fee.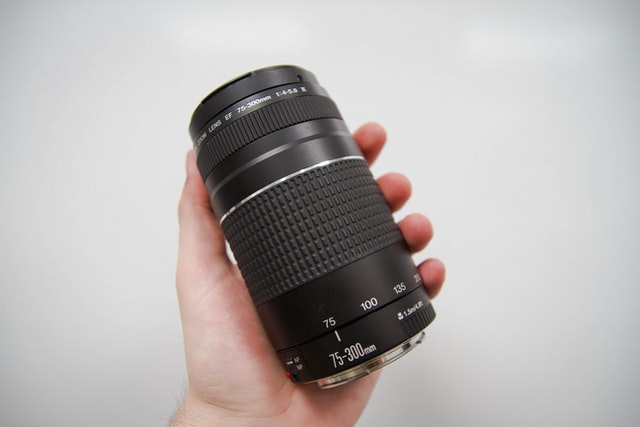 7- Get your family and neighbors involved.
The bigger the garage sale, the better! You can consider hosting a multi-family sale or a community garage sale as these tend to attract more customers since more various items will be available for purchase. Ask your neighbors and see they want to join. Get them involved in the planning and implementation of the sale as well. But make sure to plan how you are going to divide up the profits. You can choose to divide the money equally, but that might not be fair, especially if someone's items are selling more than the others. So you can choose to keep a record of the items. Those are sold for the day and track down the sales for each family.
You can also have your family involved. If you have a teenager or kids at home, garage sales may not be their thing. So make a deal with them by asking them to help in cleaning, sorting, and organizing their things and letting them keep whatever cash they make from them.
8- Be safe and organized.
There are some of the useful tips before you start with your garage sale to make sure that it will be safe and organized:
Choose a good location.
Location is essential for a profitable garage sale. If your house is small and not advisable for a garage sale, or if you live in a rural area that is hard to locate, consider having your garage sale at another location that is more suited for having a garage sale.
Make enough space for browsing.
Make sure that your garage sale has a good flow, so buyers have enough room to browse the items. Make enough room for customers to walk past each other and look at the same things without getting in each other's way.
Stick with your schedule and open on time
Unless the weather is bad or there's an emergency, make sure to stick to your schedule and open your sale on time for early birds. If you do not open on time, you can miss out on a lot of extra cash.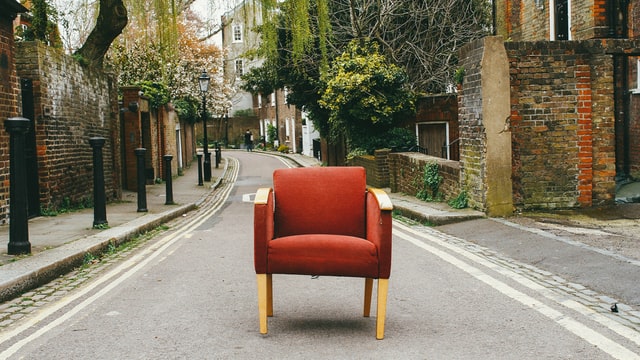 Offer Bags and Change
Make sure that the check-out area has grocery bags and papers handy to wrap up fragile items. And most importantly, have some change available. You may also opt to consider taking credit cards payments.
When hosting a garage sale, safety should also be one of your top priorities. Assign people to keep an eye on your garage sale at all times. Shut the door to your house so buyers can't have easy access to your home. Keep the money in safely and always lock the doors to your house.
If you plan to throw a garage sale, always keep these tips in mind so you can be sure that your next garage sale will be a success!