How to Prepare for a Quick and Smooth Move
On any day, thousands of people are moving to different homes for many reasons. It can be due to economic, social, or even environmental factors. Some people move for a better quality of life. Some people want to be closer to or farther from family or friends. Some move because of career changes. But whether it is due to personal relationships or career changes, almost everyone ends up moving at some point.
However, moving is not something most people enjoy doing as it requires a lot of preparing, packing, and lifting. Moving can be either be the most exciting experience in your life as you're heading towards a new home and a new stage in your life. Or it can be the most stressful experience of your life, especially if you are not careful and organized enough.
While a lot can go wrong during and after the move, it shouldn't always be unpleasant. The main point of a smooth and painless move is organization and efficiency. Prepare for your moving plan ahead of your scheduled move, create a moving checklist, and execute your plan on the day of your move.
If you'd like to know how to ultimately make your move a stress-free one, follow these easy steps:
1. Plan and schedule your move
While moving can be exciting, many mistakes happen due to a lack of planning and preparation. Planning and preparation should be 8-10 weeks ahead of moving. When moving, the first step is to plan for a suitable moving date. This will help you save money as there are days where moving is more affordable, like late September to April, which are off-season months. It is also best to move on a morning during weekdays.
2. Declutter your home
Getting rid of the stuff you no longer want or need doesn't have to happen in just a day. Typically, you should start cleaning up your home from unwanted things from 4 to 6 weeks before the moving date.
Remember, you don't have to pack your things yet. At this stage, your goal is to carefully decide what to keep and what to get rid of. If you think the item is worth moving to your new home, then keep it. If not, maybe it's best to throw it away. Or perhaps it is still in its decent shape, but you think it's no longer worth the effort to pack, move and find a place in your new home, then you can donate it.
Decluttering your home should be done in every part of your house—bedrooms, living room, bathroom, kitchen, and garage. When decluttering your bedrooms, the everyday items you should consider decluttering are clothes, jewelry, bags, purses, shoes, blankets, and sheets. In your bathroom, declutter your shower curtains, cleaning products, and toiletries. You do not want to risk spilling these products when moving. Decluttering your kitchen might take your time the longest if you have many extra sets of silverware and cooking utensils, unused boxes of spices and condiments, empty jars, and containers.
In deciding whether to keep your furniture and appliances, you can measure them to check if they fit into your new home. If a piece of your furniture is larger than the door frames of your new home, don't even bother moving it. You can choose to sell it and use the cash as an additional budget for your move.
Take time to declutter and make sure that you will only bring necessary things with you when moving.
3. Start packing
Once you're done removing all unnecessary items in your home, it's now time to start packing. Your goal is not to pack everything in one day. It would help if you started packing 3-5 weeks ahead of your moving date. This will provide you enough time to get what you need for packing, like huge boxes, tapes, and labeling materials.
When packing, have boxes ready. If you want to save some money, you can collect boxes from local businesses like cafés, grocery stores, schools, and bookstores. You can also look for those who have recently moved, as some movers are kind enough to give other movers their boxes. Since you can never be sure how many boxes you may need, get as many as possible.
Make sure that your boxes have clear and easy-to-read labels. Write on the label for each package which side should face up. Or they should not place on top of each other. Items that go in the same room should be packed together in one box. All essential items should also be in one box. And most importantly, keep your essential paperwork together so it won't get mixed up with other school or office supplies.
4. Decide on asking for help from friends or hiring professional movers.
Moving will cost you money—from the boxes to packing tapes to renting a truck. So it is also essential to decide if you will move by yourself or hire a moving company.
Of course, hiring a moving company will cost you more, but it will be more convenient as these companies are moving experts and they surely know more about moving than you do. If you're hiring moving services, make sure to book early, mainly if it's peak moving season, and look for the best rates.
But if you plan to move by yourself, you have to check if family and friends are available to help you pack and load your things on the truck. But don't forget that even if they are there to help you out of kindness, you should still make sure to give them a little reward by treating them over dinner or cooking for them.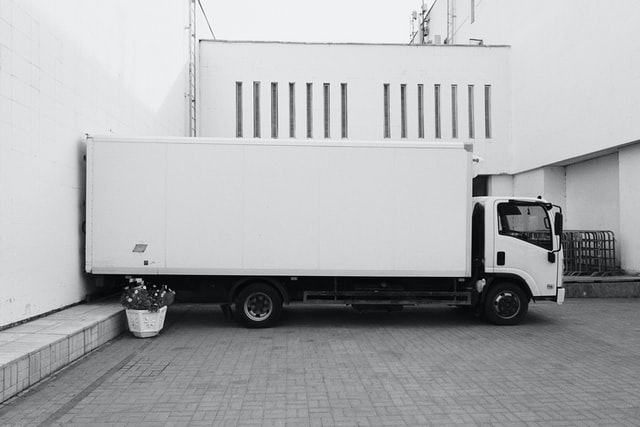 5. Find professional moving companies.
If you've finally decided to hire professional movers, the next step is to find the best moving company for you. Of course, there are a lot of moving companies available out there. But if you're not sure where you can find the best ones, one of the ideal online classified ads you can check is Craigslist. It is one of the main classified sites in the world. It is famous for finding almost everything you might need for moving. And since it is a local classified website, you can find professional movers within your area or city.
Here are other websites alternative to Craigslist if you want to look for more professional movers:
●    FreeAdsTime is also a free classified ads website that allows you to look for moving company ads within your city.
●    Gumtree is another good alternative for Craigslist. 
●    Oodle is one of the extensive ad networks, which allows you to see different listings from eBay, MySpace, and other local websites on a single platform.
●    H1Ad is also another good alternative to Craigslist as it's currently one of the fastest-growing classified ads today.
●    OLX, or now rebranded as Carousell, has over 25 million listings per month, so you can surely find what you need here.
●    FinderMaster is another good alternative as it is also available in more than 100 countries around the world.
When hiring for professional movers, be vigilant and only deal with legitimate companies.
6. Decide if you want to move by yourself.
Suppose you have initially decided to hire professional movers. Since there are no family or friends available to help you, but somehow change your mind because you can't find one that fits your budget, then maybe it's best to decide to move by yourself.
Moving by yourself is not easy as you need to rent a van and do the loading and unloading by yourself, but it sure is one of the cheapest alternatives. One of the best websites where you can find affordable van and truck rentals is through U-Haul. This allows you to choose the best rental rate and truck option when you input your pick-up and drop-off location, as well as your scheduled moving date.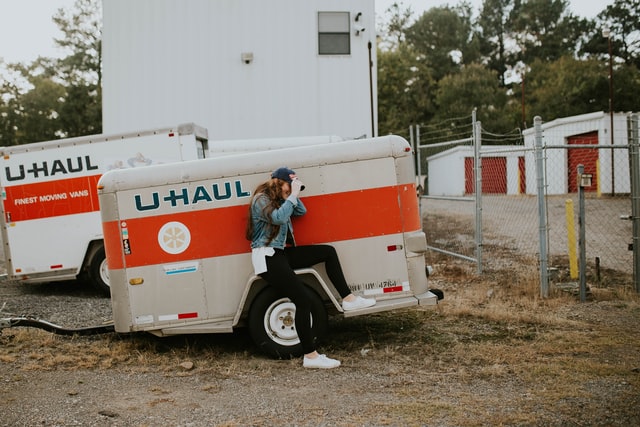 7. Rent a moving truck
Aside from U-Haul, another alternative for a moving truck for rent is online classified sites like Craigslist and ClassifiedsFactor.
ClassifiedsFactor is a classified ads site that is free to access and is easy to use and navigate. Creating an account is easy and will give you access to thousands of ads of truck rentals within your city. When searching for moving truck rentals online, always compare all the prices available before making your decision.
8. Time to move, load, and unload your stuff
It's finally your moving day! Moving day needs a lot of lifting and hauling, so if you are moving by yourself, you might still need the help of at least two people. But if you've hired movers, it won't be a big problem.
Before loading your boxes, place all of them near your door so they can be easily accessible. Guide your movers as much as possible. Load heavy items first into the back of the truck, including heavy boxes, pieces of furniture, and appliances. Use the boxes to form a wall by stacking them like bricks. As much as possible, do not stack similar-sized boxes vertically so you can maximize the space and make the wall more stable. Load longer items like bed and shelves next and make them lean against the side of the truck. Load in all remaining items, but don't pack it so tight and make sure to create spaces and not make it look like it's ready to explode.
Before heading to your new home, make sure no boxes are left behind. Check every room if you have anything missed. And once you're sure you have everything, turn off all the lights and water, shut all doors and windows of your old home.
While driving to your new home, be prepared to go slower, not to damage your things along the way. And once you've reached your new home, it's time to unload everything. It is important to create a good impression with your neighbors, so if possible, inform your immediate neighbors first that you'll be moving in and make sure your truck isn't blocking their exit.
When you're good to go, place the truck in a position where the ramp is extended directly onto the porch. When unloading with movers, show them where each of the boxes and furniture should go. If you have rented a truck, make sure to return it. And If you have moved with movers, make sure to give them a tip.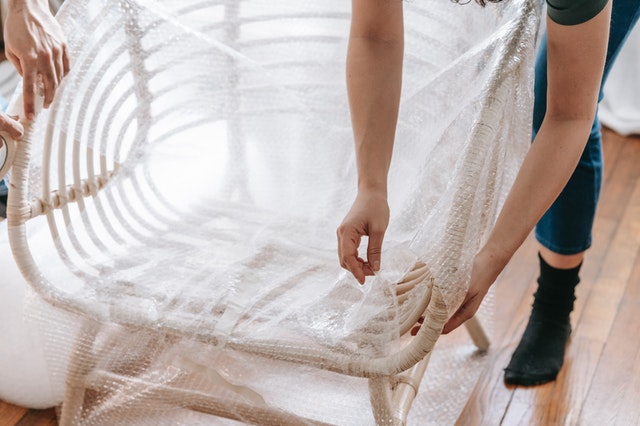 9. Unpack your stuff and decorate your home
After the tedious work of loading and unloading, you are finally ready to enjoy your new home! It's now time to unpack your boxes and place your furniture, appliance, and decorations on where they should go. Although finally moving to a new home is overwhelming, unpacking and decorating your new home shouldn't be rushed. You don't have to unpack everything in a single day. When unpacking, choose to unpack the essential items first. Assemble your kitchen first and prepare for your bed next. Once these are done, you can unpack other items and assemble other rooms but do only as much as you can each day. Unpacking may take a few days, and that's okay.
Once you're done unpacking, it's now time to go shopping and buy new decorations and furniture for your new home. Take time to settle in your new home and decorate it the way you want. After all, you deserve to enjoy your new home after weeks of planning and packing and unpacking.
10. Get to know your new neighbors.
Once you have settled down, it's now time to go out and check your neighborhood. Get to know your neighbors, make friends with them, visit nearby local stores and cafes, and be comfortable around your new community. Go for a walk so you can be familiar with your new surroundings. You can also go online and check for any recommended bars and restaurants nearby. Just explore so you can know what your new neighborhood has to offer.