How to Sell Art – Best Places to Sell Artwork for the Most Money
French artist Henri Matisse once said that Creativity takes courage. These words ring true for all artists. Making art takes a lot of courage, and selling your art takes even more patience and effort.
As an artist, we always fear the opinions of other people. Criticisms are not new, and some of them even come from people we know. We often hear them say that our art is not good enough, that art will bring us nowhere. These are all false. Because every art is beautiful, and art will get us somewhere.
Probably the most famous line that almost all people say is "there's no money in art." Wrong. Because there is money from art, only if you know how and where to sell them.
Selling Your Art Online
The marketplace has changed substantially over the years. Because of the pandemic, most people have shifted their buying and shopping methods online. Buyers are no longer lining up in the department stores or groceries. Most of the potential buyers are sitting comfortably in their homes, browsing through mobile phones or laptops.
Selling your artwork online can increase your reach. With an online store, your market is no longer limited to the people who will pass by your location, and you can now expand your potential buyers across towns or even states. It's removing all geographical restrictions.
Online Stores or ads also add convenience to your potential buyers. It saves both your time and the buyer.
If you're not sure what online platforms you can use to sell your artwork online, here's some of them where you can get the most money from:
You've probably heard about Craigslist before as it works the same with eBay. It is one of the largest online classified websites with users all over the world. Here you can sell almost anything and everything with no selling or listing fees.
Selling your artworks on Craigslist is best if you're planning to sell locally and prefer to manage your transactions personally.
Due to its expanded reach and enormous customer base, many artists have found success selling their artworks on eBay. It is already a trusted name when it comes to online selling. eBay also has a dedicated art category which makes it easier for buyers to find your artworks.
Selling your artwork on eBay will give you the most money if you will market your product aggressively. Figuring out effective keywords for your artwork, putting detailed and high-quality photos, and writing a detailed description of your product, are some of the ways that can help you make it big on eBay.
It is a website that allows local users to post their ads for free. Listing to FreeAdsTime is free of charge and will give you the freedom to edit, delete or view your listing any time.
What you need to do is fill out the provided form and submit it. And in one click, your ads are good to go.
ClassifiedsFactor is a free and easy-to-use classified ads site. All you need is to create an account and follow simple steps so you can post an ad. It is a good alternative when selling locally.
If you are looking for another good classified ads alternative, H1ad is an option. You can easily buy and sell your artwork locally and for free. You have to register for a qualified listing with your email. It is an excellent classified as it is free and easy to work. This site is also an outstanding option for employers to advertise their positions as it is free.
Etsy started as a community of artists and vintage enthusiasts. As of 2021, it now has a total of 26 million active buyers. Etsy is one of the top online places to sell your artworks to as it focuses on sellers with handmade items and craft-related items. It is a good choice for selling your unique paintings.
Ety's listing lasts for four months and is cheaper than eBay, as they are charging a listing fee of $0.20 per item and a fixed commission fee of 3.5%. Etsy is one of the best platforms if you want to make the most money out of your artwork.
What started as an online bookstore is now one of the biggest, most visited websites. It is the best place for you to sell your artwork if you're looking for a large market. But also take into consideration the significant competition. Listing your product on Amazon will give you a broad reach, but you might not be able to increase your price as much as you want. Most people are looking for more affordable items on this site.
One good thing about listing your product on Amazon is the website uses a built-in algorithm that helps your product appear to buyers who might be interested in them based on their search history.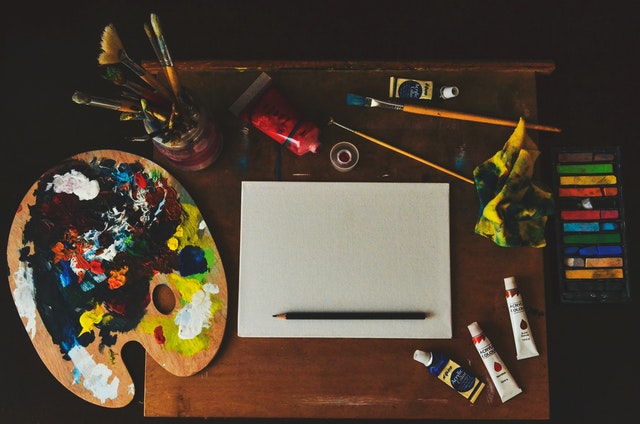 Storenvy is quite similar to Etsy since it also focuses on handmade crafts and arts. You can set up an online store for free and list your products. This will give you access to millions of shoppers. Alternatively, you can build a professional store for your own business.
You can also get access to monthly tools like automated discounts and social media blasts.
RedBubble was founded in 2006 and is one of the best print-on-demand websites to sell your art. You can upload your artwork and have it printed on several types of materials and reproduction prints. Most of the popular ones are stationary, stickers and apparels. As an artist, it allows you to organize your earnings and profit margin. It also widens your reach as you can show off your artwork through different mediums.
Selling Your Art through Social Media
While online websites are suitable for selling your art, selling it through social media will even widen your reach. Three of the best social media platforms that can give you the most money are Facebook, Instagram, and Pinterest.
Facebook is a papular social media platform worldwide. You can use Facebook Marketplace as an option for selling your art or create a post using your Facebook Page. You can also pay little bit to boost your post so it can reach a wider audience. When promoting a post, you can choose the location and input interests to reach your target market.
To give you an even more extensive reach, you can join several Facebook groups that focus on art or buying and selling art. You can participate in the discussion and look for potential buyers.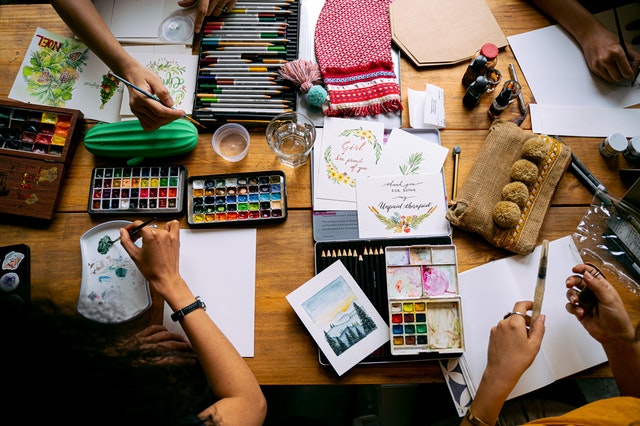 Selling on Instagram requires a different approach as your posts are limited to just photos. To make money in Instragam, first, you need to build many followers. It would help if you created your audience.
One best way of doing this is checking on accounts that also sell art and follow the people who are following them. These people will, in return, follow you back, especially if they will find your posts intriguing. Follow as much people as you can who are already following accounts related to your art.
Selling your artwork on Instagram can give you the most money if you can create a good strategy. Research what usual tags are being used. And use as many tags as you can when posting your artwork so you can widen your reach.
Pinterest is one of the best social media sites where you can sell your art.
While Pinterest doesn't have a dedicated marketplace like Facebook, you can use it as a digital portfolio of your artworks. It is an excellent social media platform where you can appealingly show your work.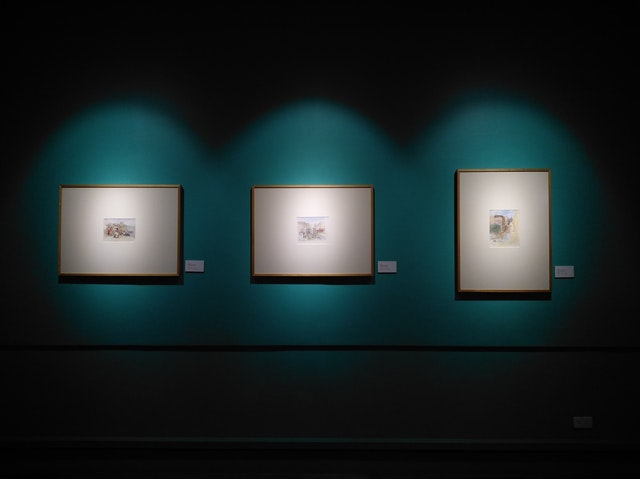 Selling your Art through Local Stores
While selling online might be a good option, selling your artwork through local stores is also an easy way for you to get noticed and make money.
Local Art Gallery
As an artist, you should not be ashamed of approaching local gallery owners. Asking for representation might not be easy but always be confident in your artwork. A lot of gallery owners are constantly seeking for new artists to work with.
There are two ways that you can sell through a local art gallery. It's either through a commission basis or the local gallery buying your artwork upfront. Choosing to do it on a commission basis means your artwork will be displayed in their gallery, and once it is sold, you will split the sale according to the agreement you had with the local gallery owner.
When selling your artwork through a local gallery, ask the local gallery first how long they plan to display your artwork. Make sure to keep track of your artwork as well during that period.
Local Art Store
Another good alternative in selling your artwork without being represented by a gallery is to look for retailers who can sell your art in their shops. This can be done in two ways: consignment or the local art store owner purchasing your artwork upfront. Consignment means you and the retailer will share the profit once your artwork is sold.
The good thing about selling through local art stores is that you no longer have to build your audience, as they will always come. And once your artwork is sold, you can sell another artwork through that same local art store. Now you are building a relationship with them, and if your artwork is selling pretty well, you could be one of their regular consignees.
Alternative Venues
Display your artworks outside your home or through a garage sale. Or you can also ask other shop owners to display your artwork publicly. Collaborate with coffee shops or bars, and ask them if you can show your artwork for sale. It will help you attract an audience. While it might not be the best way to give you the most money, still it is one of the best places to get you exposure.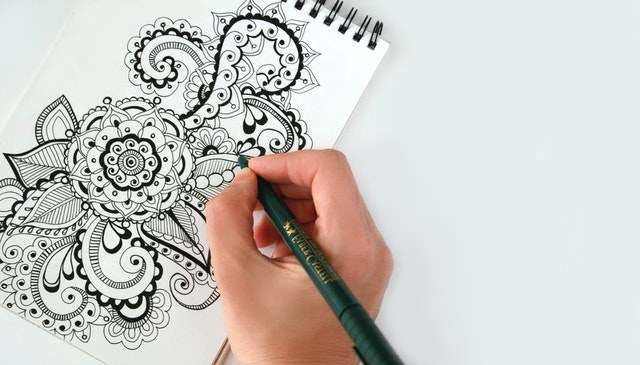 How much should I sell my art for?
Deciding on how much you should charge for your art depends on many factors. When you place a price on your artwork, you're determining how much clients should value your time, effort, and expertise. Creating art is not easy, and artworks should not be free.
Here are some of the reminders when pricing your artwork:
Research other artworks.
Do a little research on the different artist's prices with artworks similar to yours and base your pricing there. Compare it with other artist's styles, sizes, or mediums. Gather some information about what price usually sells and what doesn't. This will help you in strategizing how much you should sell your artwork for.
Do not undersell your artwork.
Creating art consumes your time, and art materials are not free. The price of your artwork should reflect the time, money, and effort you have put into creating it. Take into consideration your equipment or studio space. Imagine it as if you're working as an employee with an hourly rate. According to the US Dept. of Labor, the hourly rate for artists is $24.58. You can use this data to estimate your artwork's price.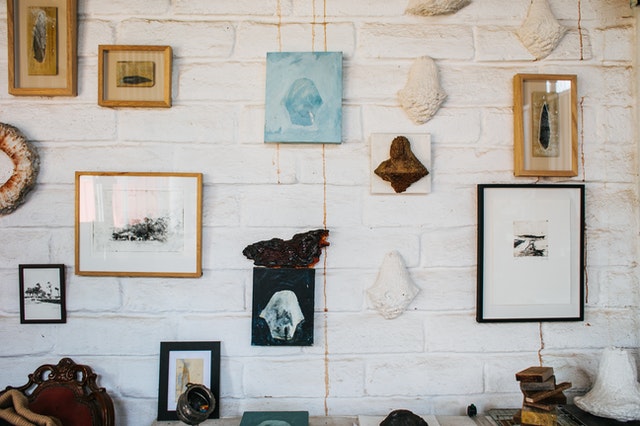 Be transparent and consistent with your price.
If people ask you to lower your price, explain to them why you can't. Be consistent with your price, and do not change prices based on your customer. Be confident with your artwork and always know your artwork's worth.
Remember, your sales are not a reflection of how good your artworks are. Just because no one has been buying your art now doesn't mean it is not good enough to sell. Do not get any validation from the comments of other people. Every art is worth selling, and you have to create your strategy and decide where to sell your artwork. Just do the first step on being firm in selling your artwork, and you'll be surprised one day how big your sales will become.
Just make sure that self-improvement is a must. Spend as much as you can on improving your abilities and knowledge. Art comes with cultures, people, and technology. Always do your best to learn more skills and try your different skills to get the most satisfaction.