We all know that books are fundamental tools for learning and entertainment, at least, very much so in the recent past, before the advent of digital equivalents, such as eBooks. The circumstances may be evolving little by little. But that doesn't necessarily mean books are just mere relics. Books maintain immense importance like they used to be in the past. The majority of readers still prefer books over eBooks. Some do better with the hard in terms of comprehension and learning; some are just simply not comfortable going digital at all.
With all that said, we can say that books remain relevant. At times, using a book as a learning or entertainment material is more efficient and convenient. So if you are driving towards the book industry, please be encouraged to do so. As there still is a massive opportunity in this market.
Either selling new or used books can still be profitable. Indeed, there is still a great demand for it. So, if you have used books or are planning to build a business in this industry, it'd be worth giving it a shot. Be prepared, however, as every endeavor is always daring, especially at the start.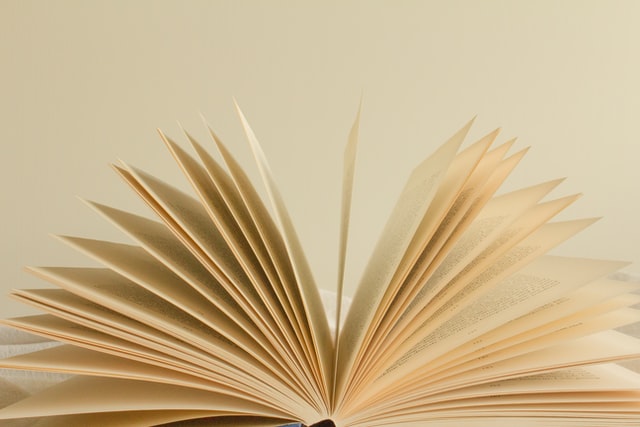 Here are a few things to keep you ready to sell your books. 
1. Evaluate carefully the books you will sell. Will they be used or new? Will it be for a long-term selling, or just temporary that will last until you're able to sell all your personally purchased or collected books?
2. If you sell your books for a continuous flow of income, you must make sure that you have a supplier. Pack them well when selling them online. Before you seal them, carefully inspect and take the time making sure it has no damage at all.
3. If you are selling so you can convert into money your old, used books or those that you couldn't care less about, you will still have to clean it and give it a decent look. But the most important of all is you should be transparent about its physical condition. The degree of its newness or how worn out it already is.
4. Another essential concern is the author of your book. Will it be your book that you are selling or somebody else's. More important to look at it is, are you planning to publish your book independently?" If yes, you must clearly state this whenever you are selling your book and specify if it's the hard copy, a physical book, or an eBook.
After you have ticked these few things to keep in mind, here are some of the best, proven methods to sell your book, reach out to people, and get more potential buyers.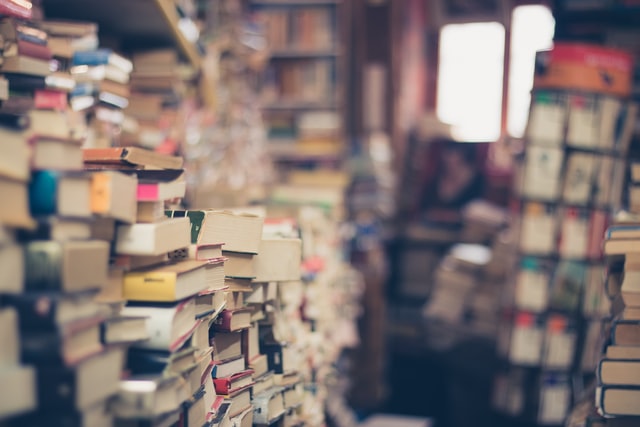 Online Shops – Sell Your Books Online
When selling a book on Amazon, you must first define what kind of book you are selling. Are they physical books, brand new or old? Or is it a self-written book that you are putting on Amazon to be published as an eBook? For whichever case is mentioned, you should count on Amazon. Amazon has been pioneering and supporting both types of bookselling. Either you are a bookseller who would like to maximize the reach of Amazon or a self-published writer, Amazon has specialized programs that await you. However, it would be an entirely different system when you plan to use its platform to publish an eBook.
If planning on selling a hard copy, you'll have to create a product listing. However, before you can do that, you will have to create an account and sign up for the plans. Since you are using the Amazon service, you have to meet specific requirements before you can fully utilize its services. Now, if you would like to use it to publish your self-written eBook, you'll also have to create a listing. You will still be required to create an account. Once you've done that, you must go to your dashboard and then find the option "Sell my Book." All the rest that will follow will be straightforward.
Powell's is an established bookstore in the United States. It was established in 1971. It has a proven track record in bookselling for more than 50 years now. It's not as big as Amazon. (Amazon, by the way, started as a bookstore.) Despite that, you shouldn't take this one for granted as it is concentrated on books alone and has a specific niche. It has a solid reputation for book lovers, so it'd be easy to find an audience and probable clients.
So, to start selling at Powell's, you will have to look for the 'Sell Book' option available at the menu bar on top. Unfortunately, they only accept brand new books. They require an ISBN or International Standard Book Number, which means that the book you are currently selling is widely recognized as officially published. After keying in the ISBN, they will assess it right away and query the database before you get an offer for that book. They also have specific restrictions and conditions that must be met. When your book is approved, you will have to ship it to them and get your payment credited to your account or via PayPal.
HPB stands for Half Price Books and is also another household name for bookselling in the United States, having been founded in 1972. Unlike in Powell's, you might find yourself here in good hands when selling used books. You can sell it to them and depending on its condition; they will buy it from you. They have a penchant for old books being driven by their core belief of "promoting literacy" to people from all walks of life while "being kind to the environment." They take old books.
So, the newer or, the more recent you're selling to them, the less likely they'll take it. It operates in the US nationwide, with more than 15 physical stores available. While they have the physical stores, an alternate method would be to get your book assed online and have it shipped to a designated address.
eBay is an excellent platform for selling your book mainly because of its flexibility to sellers. It has more pliable requirements for you as a seller. You can create an account, sign up as a business channel, or opt-in as an individual seller. You can sell brand new books or used books. You decide, and you strategize. Almost anything here can be sold as long as it doesn't go against the law. eBay used to be popular because of its pricing structure. Instead of putting a set price on the products or goods being sold, it was mostly done through bidding. Despite that, sellers can list their books on it at a fixed price.
Free Online Classifieds
When it comes to eCommerce, the opportunity to sell isn't limited to online retail stores, such as Amazon. Another shot that allows individuals to take their business and sell books online is listing services, such as the ones below.
It's always worth trying to bring your business to Craigslist for the most significant reason that it's one of the most popular destinations on the internet where you can list any product for free. It is known to many people as a brand that they can resort to fulfill whatever they need from physical items, such as books to services. Like with most listing services, you must do all the legwork. You can think of it as self-service advertising. You advertise, list your product and get it sold. At every step of the way, all the workload will be on your end. Craigslist only provides you a place to advertise and reach your prospective clients. You can create an account if you don't have one yet, but it's not a mandatory requirement when posting an ad. In some instances, if you are only selling a used book of a special edition, you can do away without an account. But it'd be a great idea to have an account if you will be using this platform to reinforce further your business of selling books.
Olx is a highly profitable listing service if done right. Unlike Craigslist, Olx doubles down as both a listing service and retail website. Initially, it was known only as online classified ads, but it has allowed sellers to create their accounts on the platform and build their shops, like Amazon. So, if you want to create an online bookshop, you can start it off on Olx. Olx as a brand is known in the online listing services industry and is considered among the most profitable platforms of its kind. So you can list your book or create a catalog of your inventory, you have to register, which means creating an account if you don't have one yet. It's also completely free and does not take a cut from your price. They earn by displaying ads. Despite that, Olx has a well-organized user interface.
FreeAdsTime already sounds music to the ears. Everybody loves to hear the word 'free.' This is true for both consumers and sellers. But it is notably more beneficial to sellers. Being able to advertise, have more chances to be popular, and reach your potential buyers without having to get money out of your pocket is always an excellent opportunity to take advantage of, right?
Improve your reach and connect to more book lovers by advertising your inventory of books here in just a few simple steps. You can create an account so that you can monitor your audience, their visits, and interests. Having an account also allows you to see how a particular book inventory is performed or appealing to the visitors or not. With an account, you can get data that you can work on to make your business serve better and understand your potential buyers even more. All these things are what you get from FreeAdsTime.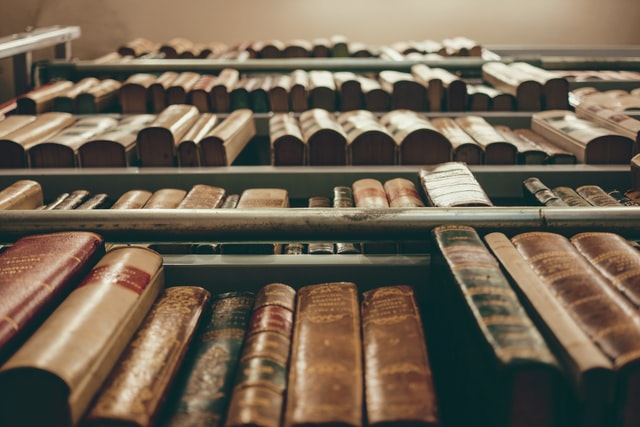 AdvertiseEra should be among your regular go-to for advertising online since it's easy to use, neatly arranged, and free. It offers one of the best conveniences and workflow. It has fewer distractions than other listing services. While your Google ads are still on sight, they are not completely causing any distraction. Despite them occasionally popping out, you should be able to continue smoothly.
To start the process, you must first select the category and choose 'Books-Magazines.' After that, you must continue to the next page. In the succeeding pages, you must put the title of the book or the title of the ad itself if what you're selling is a package. Utilize the description section because your prospective buyers will surely take a look at them and read the details to know more about the book. You must excite them here, but be concise, making sure only the most necessary pieces of information are included. Next, you must fill out the price, contacts, address, and special instructions.
Gumtree is a fresh-looking website that has a fashionable vibe throughout, mainly because of its color palette. It's cleanly arranged, and the sections are easy to spot. It's highly user-friendly and well maintained, which helps bring out the good mood of the consumer shopping around.
In starting to get your inventory of books listed, you can start by logging in using your Google or Facebook account. If you have any reservations because you don't want to use your accounts for your business, you can create a native account on Gumtree.
To create an account, you must have a valid email, however, which will be used to verify your account. In your account, you will manage your ads, monitor your prospective buyers, and increase your conversion rate. For its sheer simplicity, anybody will love Gumtree. In addition to ads on the platform. There are also articles about interesting topics that your potential buyers will find entertaining and, to some, helpful.
Last on the listing services on the list is Oodle. Oodle resonates well with Craigslist with a bit of a Facebook atmosphere. When visiting the website, it can appear to be more like social media, and for some good reason.
Oodle brands itself a platform that does more than post ads. It's also a community where interested book lovers or consumers exchange ideas about a particular product. Its interface very much looks like that of Facebook. It's also worth mentioning that Oodle won't let you use its services if you don't have a Facebook account. In your succeeding visits, you must use your Facebook login credentials to list your book ad and create a business channel that your potential buyers can get back to check newer book listings you have in the future.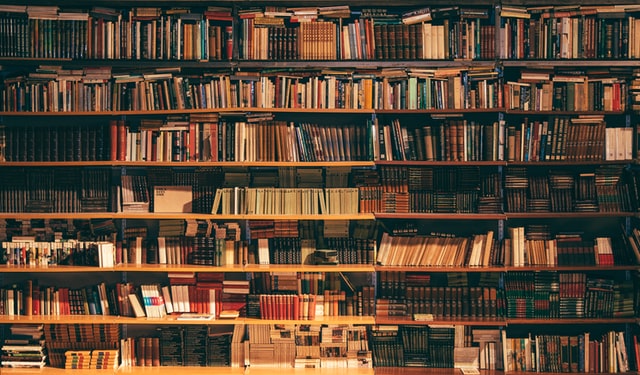 Local Selling – Sell Your Books at Local Book Stores
Although we have talked about the options online, it's almost like a blatant mistake to overlook the most practical solution if selling online doesn't fit your liking. Physical transactions remain a viable way to sell your books, especially if you have old ones. If you know a local bookshop, you can walk into that to offer your book.
The top three advantages of doing so are below.
1. It's often a fast transaction since you won't have to scour for interested buyers online.
2. Local bookstores often will take any book that you have, even if it's used. Although, you would be less flexible in getting the price that you want. On the plus side, bookshops will appraise the value of your book and give you the price they're willing to buy your book.
3. It's more efficient for sellers who want to build a book sales channel online. Selling to physical stores is more fun to some people than having to sell online, not to mention that there remain a sizable number of people who aren't comfortable doing every transaction online.
While it has some plus points, it also has one big downside. Selling offline will not work if you live remotely, where there are few audiences or people, and no existing bookstores are available where you are. While you can use that as an opportunity to build your local bookstore or, maybe, make a garage sale, you won't have enough reach to your prospects. In this case, it'd still be great to get your book inventory online.
Donation
Now, if none of the selling cultures fits your liking, you can always serve the community without getting any amount of money from it. You may have books which you have read and some others that have been handed down to you which do not interest you. While you consider some of them not worth keeping, don't just dispose of them cold-heartedly. There will always be people in the world who will want and may want what you don't want. As another alternative, you can donate books if you find selling in ways we've talked about earlier too laborious and time-consuming. The books you're willing to let go of might find comfort and shelter in the hands of a different person, who may not be monied enough to purchase books and who will deeply appreciate your gesture of donating them. If selling isn't your thing, simply do good and donate the books. Not only that, in doing so, you can inspire, but the books you thought have no use can provide a well of hope to someone else, and maybe the next generation.