How to Sell Magic Cards Collection
Magic Cards – A Quick Overview
For most of us, Magic Cards may have been an integral part of our youth, especially for millennials. Once a pop culture built a cult following and admirers back in the day, especially in the first decade of the 21st century. First designed by an American Mathematician Richard Garfield in 1993, this card game continues to attack game participants of all ages worldwide.
Magic Card was a random collection of cards being sold to players who were at the same time collectors. Based on their collections, they can pick combinations of cards to play against their opponents and come up with a tactic to win the battle. The duels are usually composed of two players, but it's not unusual to have more players on the field.
Each card has a spell and inherent power. Cards that have more powerful spells and magic are more challenging to find. Hence, collecting and trading has been expected as more powerful cards are deemed more precious and harder to come by.
Due to the sense of scarcity, elusiveness, and a constantly changing game atmosphere, it has turned into pop culture in the 2000s. It has built a cult following and turned into pop culture that, until today, cards that may have been designed a decade ago remain precious and continuously increase their market value, just like what a Veblen good is.
It has developed a solid attachment to enthusiasts and owners. Because each card is designed carefully to be as unique as possible, each has its precious value. While you may think that this game is created for children, it has sophisticated mechanics that even adults find simultaneously challenging, exciting, and fun. In the truest sense of the word, it's a game that tests your mental skills and understanding of strategy.
There are many reasons why enthusiasts and die-hard fans would buy the cards or be hungry for the rarest ones. The most obvious reason would be the buyer might still be actively playing or involved in battles. For a hardcore fanatic, collecting might be the sole reason for finding the most valuable and rarest ones in the market. Either there is a great need advantage in buying the card (or deck) or a great sentimental attachment comes with it. While commonly some cards are sold for a few dollars to a couple of hundred dollars, in extraordinary cases, the price can fetch thousands of dollars – even to hundreds of thousands of dollars. It commonly happens in the secondary market where an owner or a gamer sells to another gamer or competitor. Cards whose prices go up to this magnitude are often from third-party sellers and not from the game designer or card manufacturer.
Indeed if you have a highly-sought extensive collection that you have pooled together throughout the years since your childhood and if you possess a few rare ones, selling them might be a lucrative gig. But before you jump into that, you're going to have to ask yourself if you're ready to let them go.
When you have finally reassessed and come down to a resolution of selling your old cards, here are the best places and ways to get your cards on the market. 
Sell Online
It's not a surprise to put at the top spot TCGPlayer for selling your magic cards. It deserves that spot very well. It's specially designated for selling cards. Its atmosphere makes the platform thrilling. It's also a good idea to navigate on the website. Hence, you can check around how other cards are being sold. It's one of the biggest and trusted listing services that are specifically designed for magic card selling.
There are millions of cards listed on the site. While that number may intimidate you, it also highlights one important note: it has a huge crowd. The more people there are, the bigger the audience, and the higher the chances of your card getting to the right buyer who is sincerely interested in the card you are selling. It is a giant in the industry with excellent management. Listing your card on its platform is simple and takes no time. It won't have to undergo a rigorous review process, so it gets posted instantly. 
eBay effortlessly comes to mind when you need to sell something online. It's famous, reliable, and has been in the eCommerce canopy for a very long time. It has a solid worldwide footing, so getting your magic cards listed on the platform will be a very great idea. That is remarkably true if you would like to reach an audience worldwide and extend your reach as far as possible. To get everything up and running, like most listing services, you must have an account. If you don't have one yet, you will have to create one as a seller.
When you have done that, you will be able to advertise your card smoothly. You can post pictures to make everything more stimulating and your prospects more inspired. While you set a baseline price, eBay's selling process is done through bidding – in most cases. So, whoever wins takes the card. While you can advertise without paying any dime, there are upgrade options that will give you more flexibility as a seller and features that you can use to improve the extent of your ad.
Our next stop here would be FreeAdsTime. The platform may not be a specialized space where you can sell your magic cards. Nonetheless, it does allow you to popularize your ad to a lot of people worldwide. This listing service caters to almost all the countries in the world. Listing an ad is an easy task here. Either you create an account or not, you would be to post your magic cards. The best of it all is it's free. The website has a simple interface. While it may not have a striking user interface, all the sections are well-organized. It won't be challenging to find what you're looking for. And when selling magic cards, you would like to be able to post your pictures; FreeAdsTime allows you to do that at relative ease. It has all the essentials a seller will need to succeed, get his message across the board, and sell effectively.
Craigslist has been sitting around as one of the listing services as it doesn't waste any opportunity. Selling anything here is so easy and highly viable. It already has enormous website traffic and fame. Buyers and sellers commonly get their shopper's fixes from this platform. It has a worldwide scope. 
While you can narrow down and specify the location of your target audience, you can reach out to as many people as possible because of its location availability. Like with the best listing platforms, you can also post your ad for free and create an account. Having an account will offer you more features to be ahead of the game. With an account, you will have more data about the behavior of your target audience. With that, you will have more opportunities to customize your offer and strategize more on how you can sell your magic cards.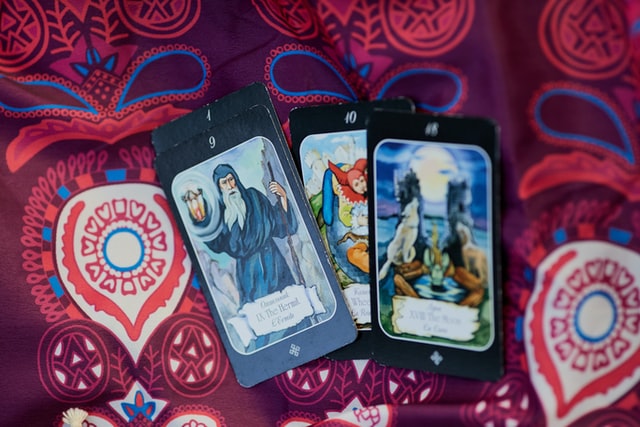 Perhaps, among the online listing platforms that need minor talking is Amazon for the simple reason that it's the biggest, the most popular, and the most revolutionary. Despite all that, you can't quickly expect that it's going to be easy to list your magic cards on the platform. It's not also going to be free. If you are a severe seller trying to make selling your magic cards a livelihood, you can splash some cash on it. In that way, Awmazon will provide you tremendous support and service to get your magic cards on the market and increase the chances of getting them sold. But it would also be worth noting that Amazon takes a stake of your profit for every sale, which means that they earn a commission disguised in what they call 'referral fee.' So, unless you have the capital and the supply to make selling an ongoing endeavor, then Amazon might not be for you. 
Wall Classifieds is a fantastic alternative for relatively new listing services. For anything you wish to sell legally, this platform will enable you to do that. It has a similar mechanism to other online listing services that can give you. But it's far lighter to look at since it has a more remarkable and neater design. Publishing your ad will take just a few minutes. After successfully filling out the form, you'd be able to put your ad on the market. The main reason why checking out Wall Classifieds is that you can post for free, which will be highly beneficial to get your ad online. You will start with the category section, followed by the subcategory, where you can instinctively put "Toys." You won't have to worry about these options as they come already preloaded in the dropdown. You can advertise even without having an account, especially if you're planning to get this as a one-time engagement.
Gumtree has a well-supported interface. It's cozy to navigate around because of its carefully sorted out sections. It's easy to figure what's going on, plus it's entertaining to check out the deals and items being sold. Unlike traditional listing services, it has added attributes that one can find amusing and worth spending time with. It has articles to get you and blogs to energize you and uplift your spirit. One thing you must make sure, though, when planning to advertise your magic cards here is you must have an account with either Google, Facebook or must be ready to create an account.
ClassifiedsFactor is a standard listing service. So, sure, it has the right features and tools to get your ad up and running on magic cards. But unlike the old players in the industry, this looks far better and more delightful to work with. To get started, you need to complete the Publish a Listing form, to which you should be redirected after clicking the Publish Your Ad for Free button. On the first dropdown that you will see, you must choose the For Sale category as it is the closes. Then, on the second dropdown, you must pick "Toys-Games-Hobbies." From there, it should be smooth-sailing.
Facebook Marketplace
Although at this point we have already talked about different online channels where one can sell their magic cards to reach out to prospective buyers, there's still one powerful place in the online atmosphere that's missing. It's the Facebook Marketplace. It's powerful because it's Facebook's arm for letting their account users and owners be on the selling business. It has one massive advantage over other listing services because it's built-in right into Facebook's app. If you already have the account, you won't have to go elsewhere to reach your potential sellers. It's a lot more convenient and more comfortable to use. While most options online require to offer the same thing, with Facebook, you can do it so much faster as they already have an app. Most people have a familiarity with social media as well.
Physical Selling
Despite the prevalence and pervasiveness of the online space, the standard fare for selling remains highly possible and preferable to some.
So, yes, not all the options for selling are limited to advertising on the Internet. Until this point, the Internet still is not for everybody. There are times that physical selling remains more convenient and faster – or just essentially better.
So, if you were considering jumping on to the route, here are the best places you can turn to.
Collector Store
Your magic cards have emotional value. They aren't just items to be sold out of necessity. They are real gems and can be effortlessly considered collector's items. So, they just rightfully deserve a place in a Colletor Store. Possibly, in a store of this kind, your magic cards will have the proper appreciation and will be given justifiable value. So, head out there and make sure you consider selling your magic cards here.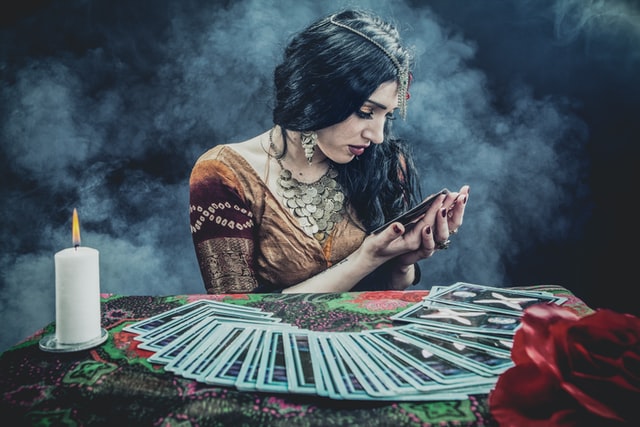 Board Game Stores
It may raise some eyebrows that the board game store is here in the list, but it is more general than one may think. So, it won't be surprising that one can find other games that resemble board games, which are magic cards.
Used Book Stores
Like with Board Game Stores, Used-Book Stores are a highly viable place to sell your magic cards, although a bit unexpected. But, yes, you could. It's not a hidden fact that most magic card lovers are also into books. It's not hard to find prospective buyers in a place like this.
Local Events
Local Event is a broad term. It can be an event specific to magic card gamers and enthusiasts, or it can be a cohort. Whichever the case is – if you have the guts to sell and wear your salesman's hat – you will surely sell in events that are attended by a lot of people.