How to Sell or Buy Used Items in Boston, MA
Boston is a historic metropolis situated in the northeastern United States, in the state of Massachusetts. It is renowned for its extensive colonial past, cultural landmarks, and prestigious universities.
The Freedom Trail, a 2.5-mile trail that passes by 16 historic locations, including the Massachusetts State House, the Paul Revere House, and the USS Constitution Museum, is one of the most famous landmarks in Boston. Fenway Park, the oldest baseball stadium in the Major Leagues and home of the Boston Red Sox is another must-see in Boston.
Additionally, Boston is home to a number of prestigious universities, including Harvard University and the Massachusetts Institute of Technology. (MIT). These institutions significantly impact the city's culture and commerce, attracting students, researchers, and businesspeople from around the globe.
Regarding the used item market in Boston, the city offers numerous options to those in search of pre-owned items. The Cambridge Antique Market, which features over 150 vendors selling vintage and antique products such as furniture, clothing, and jewelry, is a popular destination. The SoWa Vintage Market, which is held every Sunday and features vendors selling vintage apparel, accessories, and home decor, is another popular location.
In addition, Boston is home to several thrift stores that sell various used items, including Goodwill and the Salvation Army. These stores offer affordable apparel, furniture, and household goods while also supporting charitable causes.
Boston is an excellent destination for those in search of both historical landmarks and distinctive shopping opportunities, including a thriving market for pre-owned goods.
Comparing Buying and Selling Used Items Online or Offline
There are advantages and disadvantages to online and offline buying and selling used items.
Online purchasing and selling offer numerous benefits. Convenience is one of the most significant benefits. Online marketplaces such as eBay, Craigslist, and Facebook Marketplace make it possible for buyers and vendors to connect from anywhere, at any time, without leaving their homes. This is especially helpful for rural residents and those with limited mobility.
An additional benefit of online purchasing and selling is the enormous selection of products available. The wide variety of products available on online marketplaces ranges from rare collectibles to common household objects. This makes it easier for buyers to discover precisely what they need and for sellers to reach a wider audience.
Additionally, online purchasing and selling can be less expensive than their offline counterparts. Online marketplaces typically have reduced overhead expenses, resulting in lower prices for buyers and higher profits for sellers. In addition, online buyers and vendors can frequently negotiate prices and shipping fees, which can result in additional cost savings.
There are, however, some disadvantages to online purchasing and selling. The lack of personal interaction between buyers and vendors is a major disadvantage. This can make it difficult to assess the condition of items accurately, and consumers may be hesitant to purchase items without first seeing them in person.
In contrast, offline purchasing and selling offer the advantage of personal interaction. Buyers and vendors can meet in person, examine items in person, and negotiate prices in real-time. This can increase the level of trust between the parties and the likelihood of a successful sale.
Additionally, offline purchasing and selling have the benefit of supporting local businesses and reducing carbon emissions. When purchasing and selling offline, there is no need for shipping, a significant contributor to greenhouse gas emissions. Moreover, purchasing and selling locally supports local businesses, which can contribute to economic growth.
Buying and selling offline can also be more time-consuming and less convenient than online transactions. To make a transaction, buyers, and sellers must physically go to a specific location, which can be difficult for those who are pressed for time or have limited mobility. Additionally, the availability of products may be restricted to the local area.
Both online and offline purchasing and selling of used items have advantages and disadvantages. Offline purchasing and selling provides personal interaction, supports local businesses, and is more environmentally favorable than online purchasing and selling. The choice between the two methods ultimately depends on the buyer's or seller's particular requirements and preferences.
The Revolution of Buying and Selling with Online Classifieds
Online classifieds have revolutionized the buying and selling of used goods. They provide a platform for sellers to reach a large audience and for buyers to quickly and easily discover what they need. Anyone can browse, negotiate, and conclude a transaction with a few mouse clicks.
List of online classifieds in Boston:
Tips for Safe and Successful Buying and Selling with Online Classifieds
Due to their accessibility and convenience, online classifieds have become a popular method for buying and selling goods. However, there are several things to consider before engaging in any transaction to ensure a safe and successful experience.
Prior to making a purchase, it is essential for consumers to conduct research. Check the seller's rating and peruse feedback left by previous customers. If the vendor is new, request additional photos or details to ensure the item meets your expectations. Be wary of offers that appear to be too good to be true, as well as requests for wire transfers or other insecure payment methods.
To attract potential purchasers, sellers should price their items appropriately and provide clear, detailed descriptions. Provide multiple photographs and respond promptly and truthfully to any queries. Include your contact information and make yourself available to potential purchasers.
When purchasing and selling through online classifieds, safety is also a crucial factor. Whenever possible, meet the other party in a public place and bring a companion or relative along. Use cash or a secure method of payment such as PayPal, and never reveal personal information such as your home address or social security number.
Lastly, rely on your instincts. If something doesn't feel right, you should not be afraid to withdraw from the transaction. Always err on the side of caution when purchasing and selling through online classifieds.
Using online classifieds to acquire or dispose of items can be a practical and economical option. To ensure a safe and successful transaction, however, it is essential to take the necessary precautions. You can have a positive experience with online classifieds by conducting research, being transparent and honest, and placing safety first.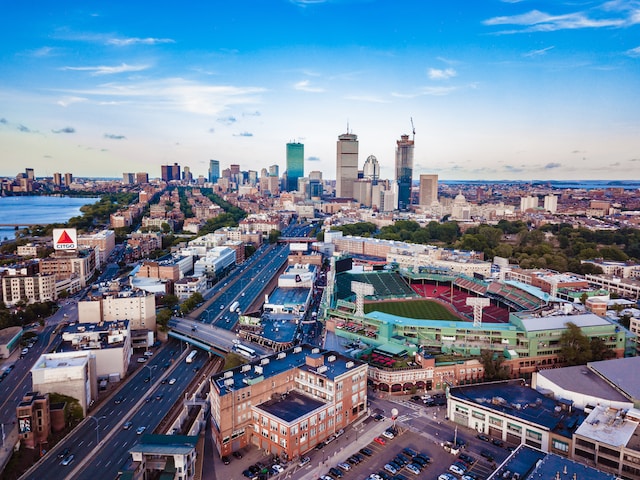 Using Online Classifieds for Buying and Selling in Boston, MA: Advantages and Disadvantages
In Boston, Massachusetts, online classifieds have become popular for purchasing and selling items. There are several benefits to using online classifieds, but there are also potential drawbacks to consider.
Advantages:
Convenience: Online classifieds make it simple for buyers and merchants to connect without the need for physical contact, making the transaction more convenient for both parties.
Online classifieds reach a larger audience than conventional offline means, increasing the likelihood of finding a buyer or seller.
Cost-Effective: Because the majority of online classifieds platforms are free to use, they are a cost-effective choice for those seeking to buy or sell items.
Online classifieds allow for quick transactions, with items frequently selling within hours or days of being posted.
Disadvantages:
Safety Concerns: Meeting strangers to purchase or sell items can be dangerous, particularly when large sums of money are involved. When utilizing online classifieds, it is essential to take the necessary safety precautions.
Scammers may use online classifieds to take advantage of unsuspecting buyers and vendors by, for example, offering counterfeit goods or payment scams.
Online classifieds typically provide limited information about the item being sold, which can lead to misunderstandings or buyer dissatisfaction.
Online classifieds do not provide any guarantees or protections, such as those offered by official resale platforms or stores.
In Boston, Massachusetts, online classifieds can be a beneficial resource for buying and selling items. However, it is essential to exercise caution and be aware of the potential dangers associated with this transaction method.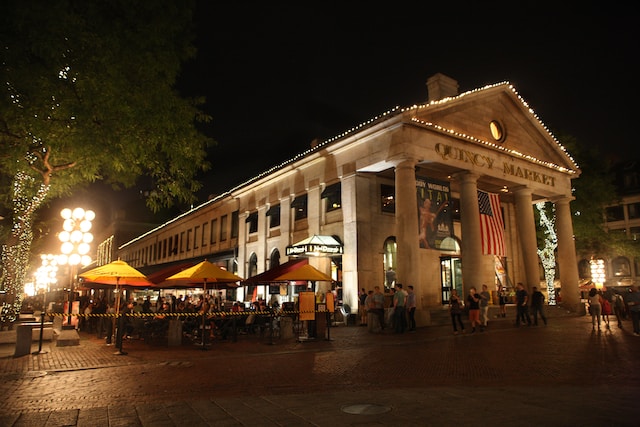 Options for Buying and Selling Used Items Offline in Boston
There are several offline options for selling or purchasing used objects in Boston. Here are some of the most common alternatives:
Yard sales are an excellent choice for selling used products. They are typically held in the seller's yard or driveway and are a wonderful way to make money while getting rid of unwanted items. In order to hold a yard sale in Boston, a permit must be obtained from the Inspectional Services Department. The local press, online classifieds, and community bulletin boards all feature advertisements for yard sales.
Flea markets are another popular venue for purchasing and selling pre-owned items. The SoWa Open Market is a prominent Boston flea market that occurs every Sunday from May to October. There are numerous vendors at the market selling everything from vintage apparel to handcrafted items. Online searches can also lead buyers to flea markets in other sections of the city. The website of the City of Boston may provide information on the location and schedule of citywide flea markets. This information is accessible via the website's events calendar or by searching for particular markets.
Consignment stores are a fantastic option for selling high-quality used items, such as designer clothing and furniture. There are a number of specialized consignment stores in Boston, such as Second Time Around for women's clothing and The Furniture Consignment Gallery for furniture. Buying gently used items at consignment shops can also yield excellent bargains.
Pawnshops are a viable option for rapidly selling items for cash. There are a number of pawn stores in Boston that buy and sell various items, including electronics, jewelry, and musical instruments. Be aware, however, that pawnshops typically offer lower prices than other options for reselling.
Thrift stores are a popular option for purchasing inexpensively used products. There are several national nonprofit stores, such as Goodwill and Savers, as well as local thrift stores, such as Boomerangs, in Boston. Thrift stores sell everything from garments to household items, and many offer discounts on specific days of the week.
In Boston, numerous offline options exist for purchasing and selling used items. These options can help you achieve your objectives, whether you want to earn or save money.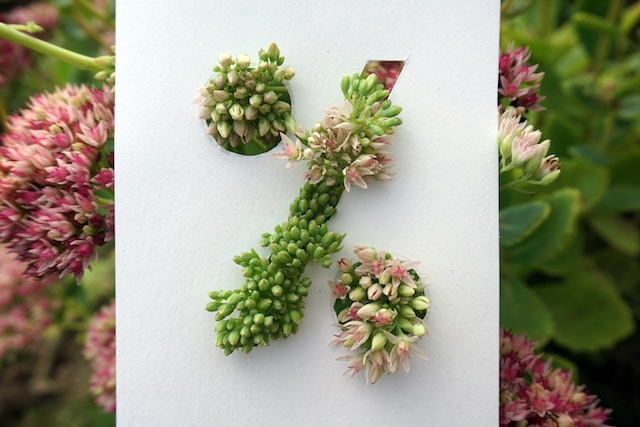 Conclusion: Finding the Best Way to Buy or Sell Used Items in Boston
When it comes to buying or selling used items in Boston, it is critical to thoroughly consider your options. Yard sales, flea markets, consignment shops, pawn shops, and thrift stores all have their own set of benefits and disadvantages. Yard sales and flea markets are excellent places to sell a large number of items at once, whereas consignment stores and pawn shops provide a more personalized approach to marketing higher-value items. Thrift stores offer an inexpensive method to purchase used items while also supporting charitable groups.
Online classifieds, on the other hand, can be an excellent option if you're looking for a more convenient way to buy or sell used goods in Boston. Craigslist, Facebook Marketplace, and OfferUp are three famous online classified platforms where you can sell or purchase items from the comfort of your own home. They have a broader reach and can be readily accessed from any device with an internet connection. Furthermore, they are frequently free to use and provide quick transactions, making them a popular option for busy people.
Despite the advantages of online classifieds, there are some possible disadvantages, such as safety issues, fraud, limited information, and a lack of guarantees. It is essential to use caution when using online classifieds, such as meeting in a public place and verifying the identity of the buyer or vendor before making any transactions.
Finally, when buying or selling used items in Boston, it is critical to weigh the advantages and disadvantages of each choice and select the method that best meets your requirements, preferences, and budget. Whether you prefer the traditional approach of offline options or the convenience of online classifieds, you can discover great deals and make profitable transactions with a little study and preparation.