How to Sell Pokémon Cards for the Most Money
Pokémon was first introduced in 1996 and has been one of the most famous Japanese franchises ever created. As a huge fan or not, Pokémon has been a part of almost everyone's childhood at some point. Pokémon, which is short for Pocket Monsters, is popular not just for being a TV show but also as a video game and a trading card game. But do you know that you can make money from Pokémon?
Selling good and original Pokémon toys can be a good idea to make an extra penny. If you have some Pokémon cards with you, then selling them can give you thousands of dollars. If you have rare '90s Pokémon cards, you may not be aware, but the value of these first-edition Pokémon cards has appreciated at over 10,000 percent and can even be worth a million!
Because of its limited supply and extremely high demand, Pokémon cards can be excellent investments. But selling Pokémon Cards is not an easy task. And just like in any business, you must know how to do it right. If you're not sure how to make the most money out of your Pokémon Cards, then here are some valuable tips.
Where to sell Pokemon Cards
While there are many options available when selling a Pokémon Card, you should always choose the option where you can get the best deal. Here are some of the best websites you can use so you can get the most money out of your below Pokémon Cards.
Sell your Pokemon Cards online.
Most of the Pokémon Card collectors are searching for rare and valuable Pokémon Cards online. Thanks to the internet, you can easily reach the collectors in just a click. Here are someone the best online places where you can sell your Pokémon cards:
1.   eBay.com. Whether you are planning to sell multiple Pokémon cards at once or individually, or if you want to make the most money out of your single Pokémon card, then eBay can be your best option. eBay is a vast marketplace where most Pokémon Card collectors look out for. You can even choose to auction your cards on eBay so you can get the most value from them.
2.   Mercari.com. Mercari is one of the biggest online marketplaces in Japan and currently operates in the United States. Signing up for an account in Mercari is fast and easy; however, most people who go to Mercari are looking for cheap items. So if you have common Pokémon cards to sell for an affordable price just for extra cash, then trading in Mercari can be your best option.
3.   tcgplayer.com. TCG Player is a marketplace popular for buying and selling collectible cards from famous games like Yugioh, Cardfight, and Pokémon. Listing your Pokémon Card in TCG Player is free, plus it allows you to use some of their helpful tools like live pricing data and pre-created information for your card.
4. trollandtoad.com. Troll and Toad is another popular marketplace for buying and selling individual trading cards and rare packs. However, you need to have a card worth a minimum of $30 before you can sell. And if you're selling more than $5,000 worth of cards, you will need to contact them before you can list your cards. But even if the process is somehow complicated, Pokemon is still one of the most in-demand listings here and is still its most significant sector.
5.   cardmarket.com. Cardmarket, as the name implies, is an online marketplace based in Europe intended for buying and selling trading cards in a fast and easy way. It is the best option if you're selling a single and not so rare Pokémon Card.
6.   coolstuffinc.com. CoolStuffInc is an online store exclusive for board games, sporting goods, musical instruments, and collectible card games.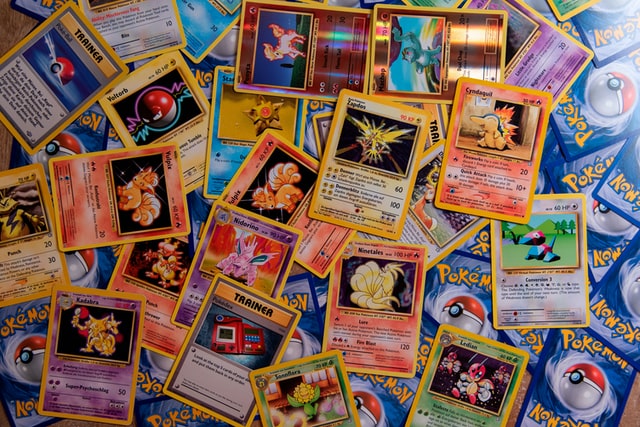 Sell your Pokemon Cards near you through Local Classified Ads.
Another fast and easy way to sell your Pokemon Cards is through local classified ad websites. If you plan to sell your Pokemon Card but don't want to go through the hassle of selling in large online marketplaces, then these local and online classified ads websites can save you.
1.   Craigslist.org. Craigslist is a popular website in the USA and other countries and is used for viewing and posting local advertisements. Creating an ad for your Pokemon Card is free, but you must make sure that you put your correct location at the top and the right category so potential buyers can easily see your ads.
2.   FreeAdsTime.org. FreeAdsTime is one of the fastest-growing classified advertising sites, just like Craigslist. It also enables you to reach your target audiences within your city easily.
3.   OLX.com. With over 200 million active users, OLX is one of the best free and online classified ads
4.   WallClassifieds.com. While WallClassified is somewhat similar to other large and popular classified ads websites, it has a more minimal layout design which attracts buyers who want hassle-free browsing.
5.   H1Ad.com. H1Ad is not only famous for classified ads but is also visited by buyers who want to view and read articles about helpful business tips online.
6.   Oodle.com. Oodle has over 15 million monthly users access the globe. It allows buyers to look for products listed from different online marketplaces on one website. So if you have listed your Pokémon Cards on eBay, MySpace, and other local websites, Oodle allows users to find it all on a single platform.
7.   Gumtree.com. Gumtree is popular for second-hand items.
One of the most significant advantages of listing your item through this local classified website is setting a specific city or a certain radius from your house. This means you can easily target collectors near you, and you no longer have to go out of your way to sell and transact with people from another country or at a far distance.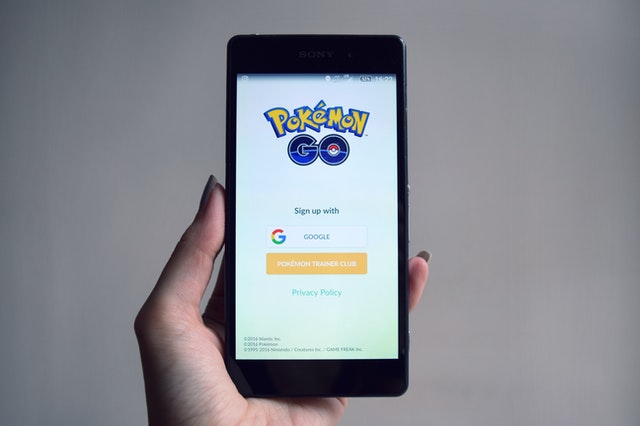 How to sell individual Pokemon Cards
In most cases, selling individual Pokemon Cards can give you the most money. When selling your Pokemon Cards individually, always check first if you have any rare Pokemon Card. There are millions of cards available globally, so begin by going through your cards and see what you have. Once done, sort your cards by each set.
To know what goes in a set:
Check the small symbol in the bottom right-hand corner of the card. If you're not sure which symbols stand for which sets, then you can quickly look it up online or through eBay and match the illustrations.
After sorting your cards per set, sort them numerically by the number indicated at the bottom right-hand corner of the card.
Once you're done sorting, make a list of all the cards you have available for sale as your inventory.
Once you are finished organizing, you can now go online and list your Pokemon Cards through the online websites mentioned above.
When selling Pokémon Cards individually, you can easily know the value of a single card by looking it up on eBay. You can base your pricing there. But remember, always set up the correct description page when selling online and make sure to list what set it belongs to, its rarity, and condition. It is also advisable to put all your cards in protective soft sleeves, which serve as protection so you can be sure that your cards will reach your buyers safely and in good condition.
How to sell a collection of Pokemon Cards
If you plan to quickly sell your Pokémon Cards for the most money, it is best to sell them as a collection. To sell a collection of Pokémon cards, first, you need to sort your cards according to their category: Pokémon, trainer, energy, and miscellaneous, and make a list of your cards per each category. Make sure to count and list down your cards in each category.
Once done, research the individual price of each card by looking up websites that have pricing guides for Pokemon cards. The next step is to create a table containing all vital information, including the card name, quantity, individual value of each card. To know how much you can sell your collection, add up the individual prices of each card. Once you are done gathering all information, you can now list your items online.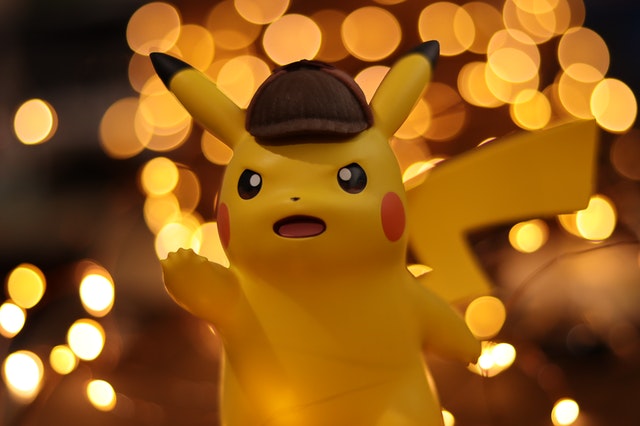 How to identify valuable Pokemon Cards
While all Pokémon Cards can be available for sale, some Pokémon cards are more valuable than others. The more valuable your cards are, the more money you can get. So here's how you can identify how valuable your Pokémon Card is.
Determine the rarity of your Pokemon Card
Rare Pokemon Cards can give you the most money. Some of the famous rare Pokemon cards are:
● Holographic Pokémon cards or the ones which have a reflective background and shiny layer over the Pokémon artwork.
● Shining Pokémon cards or most commonly known as the Reverse Holographic Pokemon Cards. These cards have collector numbers starting in SH.
● Full-art Pokemon cards with illustrations over the entire front of the card; and
● First-edition cards or ones with an "edition 1" logo on the bottom left corner of the Pokémon illustration.
If you don't have any cards which belong to the four categories mentioned above, you don't have to worry as you can still determine the rarity of your Pokemon card by looking at the symbol at the bottom right corner of your card. This symbol determines the rarity of the Pokemon card. Here are the different characters you can find:
● A circle and a diamond symbol are for the cards that can be easily found. A circle symbol means the Pokémon card is common, while a diamond symbol means the card is uncommon. But even if Pokémon cards are considered uncommon, these cards will not usually be worth much unless it is First-edition.
● Pokémon cards that have the most value are those that have a star symbol. A star symbol means a rare Pokemon, while a three-star symbol means an extra-rare Pokemon card.
● Some Pokémon cards have other symbols, meaning the card was sold as part of a special product and is not a booster pack. The price of these other Pokémon cards depends on the product they're part of, but it won't usually be as much as the rare ones.
The Pokémon cards, which come from the first set in 1999, are the oldest and rarest. This set includes 102 cards with beloved classic Pokémon like Pikachu, Charizard, Seel, Pidgey, and Squirtle.
Check the Collector Number of your Pokemon Card
Another way of knowing if your Pokémon card is valuable is by checking the collector number located at the bottom right corner of the card. If the Pokémon cards' collector number is higher than the total number of cards printed for that set, it is considered valuable. These cards are usually called the "Secret rares." Also, if no collector number is written, then the card can be part of the early printing.
Check if your Pokemon Card is a collector's item
Other Pokémon Cards with names followed by a stylized G, GL, 4, C, FB, or M are also considered extra-rare. They are called "SP" or Special Pokémon. Another set of valuable Pokémon Cards is those with a picture that extends over the entire card, referred to as "FA" or Full Art cards by collectors. World Championship cards also have a different back compared to regular cards. While these cards are not legal to play, it is still considered as a collector's item.
How to know how much is your Pokemon's Card worth
Once you're done determining how valuable or rare your Pokémon Cards are, it is now time for you to check how much it can be worth. This is determined by checking the condition of your Pokémon Cards. If your Pokémon Cards are still in incredibly perfect shape, then collectors will likely spend their hard-earned money on your Pokémon card.
If you're still not sure how much your Pokémon Card is worth, some online card-selling websites like TCG Player has a feature that automatically determines the price of your Pokémon Card. You can also check different Pokémon trading forums where you can ask other sellers and collectors how much your Pokémon card is worth.
Helpful tips when selling Pokémon Cards
Selling Pokemon cards is more than just knowing how valuable your Pokemon Cards are—just like in any other online selling business, selling Pokemon Cards is not easy and requires a lot of hard work. There are some valuable tips that you can use as a guide when selling your beloved collectible cards.
1- Take a good picture of your Pokémon Card. Take photos in a clear and well-lit area. When listing your item online, post good photos to attract more buyers to check your listing. 
2- Offer free shipping. Pokémon Cards will not cost too much when shipping since you don't have large boxes. You can choose to cover the shipping fee to your buyer, especially if they are just within your city or country,
3- Research about Pokémon Card prices to get the actual number. Take the time to Study Pokémon cards and their true worth. Spend some time with your cards and know if they're valuable.
4- Be patient. Selling Pokémon Cards doesn't always mean an easy-money. Remember, you are not the only one selling Pokémon Cards online, especially if your cards are common ones. The competition is always there, but you have to be patient and make sure to market your cards on every platform available to attract more potential buyers.
5- Check the authenticity of your Pokémon Cards before selling them. You can also consider getting your Pokémon Cards authenticated, especially if you think they are rare.
How to distinguish fake Pokemon cards
Due to its increasing popularity, some are taking advantage of it by selling fake Pokémon cards. Here are some ways to easily distinguish if a Pokémon Card you have is authentic, so you won't fall into any trap.
● Fake Pokémon Cards have an extremely high Hit Point or HP number. The highest HP an actual Pokémon card currently can have is 300.
● Most of the fake Pokemon Cards have the Pokeball printed upside down. To know if the card is real, the Pokeball on the back of the Pokemon card should have the red side up.
● Borders of fake Pokemon Cards are thicker on one side and are not parallel to the artwork.
● The font used in fake Pokemon cards is easily distinguished compared to genuine Pokemon cards.
● Fake Pokémon cards often have spelling mistakes.
● Some of the energy symbols are missing. Energy symbols should be placed under the attack's description.
● Fake Pokemon Cards usually contain symbols that you are not familiar with or are unusual.
Pokémon Cards are suitable investments and can be a way of making money. However, you still need to be cautious when doing business online and make sure to transact only with legitimate buyers.