How to Sell Sewing Machine
You may have a couple of reasons right up your sleeves that you plan to sell a sewing machine? One of the most apparent is you've inherited one that's now stashed up in your attic or cellar. When you sell it, you will have more space, but you will also be able to earn. While it may not be a dramatic earning, you'd still be able to get a little cash that you can invest or spend somewhere else.
Another practical reason is that you were once a tailor but no longer in the business. Maybe, you are still in the industry and now up for an upgrade. Regardless of your intent, here, we're going to help you get ready and give you suggestions where you can take your sewing machine to increase the likelihood of getting it sold in a very timely manner.
So, we'll be talking about some of the most viable online and offline ways to market your sewing machine and be connected to interested parties. So, to get you to feel confident and empowered, continue to read below as we unravel where to turn to so you can turn your sewing machine into extra cash.
Getting it prepped
Before we dig down into it, here are the first few steps to get you prepped.
1. Get to know the basics of your sewing machine
As a seller, you must be on top of everything. It means that you must be the most knowledgeable and the most enthusiastic person in the room for anything that you are selling.
You must fully know everything about the sewing machine you're selling, so if an interested buyer asks a question about it, you're more than ready to supply the right information and go far beyond it. This means that you must know the background of the sewing machine, which starts from its name, the date that it has been manufactured, and the story that lies behind it. It is especially true if you are selling an antique or a vintage model that dates back to more than 50 years or even hundreds of years ago.
2. Determine the condition of your sewing machine
An equally important part of selling your sewing machine is including in the details its condition or determining how functional it is. Here in this part, you're going to let the prospective buyer know if what they're about to buy is something that they can use or something that's only good as a display. To give you a further idea, telling the condition of the sewing machine will give the prospective buyer an idea if it's a collector's item or a functional one that a tailor-on-the-job may benefit from.
3. Restore, repair, and get it refurbished
When you are selling a second-hand or used sewing machine, to increase the chances of getting it sold faster and to increase customer satisfaction, it is prudent to fix any flaws or broken parts that the sewing machine currently has.
It will be advantageous to get it prepped as if it's new again, which means getting it polished and making it appear in its best shape. This is imperative if you are selling a sewing machine intended to be used and bought by a professional tailor. If you are selling one for functional reasons, then it should be free from any issues as much as possible, even if it's used.
After addressing the preliminaries, let's jump right now to take your sewing machine to market it and connect with your potential buyers.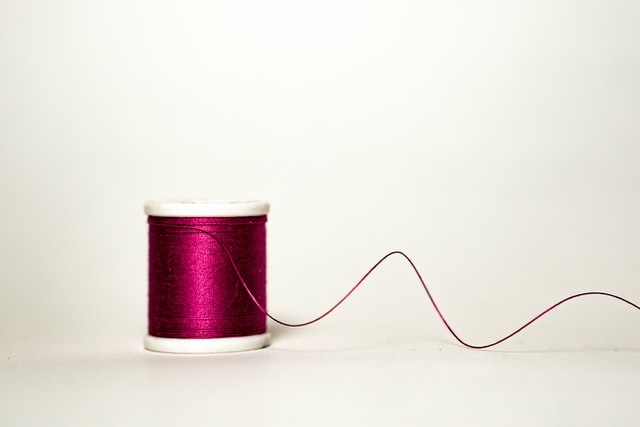 Taking it online
Let's first talk about the online platforms that are easily accessible. Because the internet is a vast expanse that promises you abundant opportunities, let's simplify it and tackle the opportunities piece by piece. For now, let's categorize the best ways online to sell your sewing machine into three: Online Retail Shops; Online Classified Ads, and Social Media.
You may be asking what's the difference between online retail shops and classified ads at this point. While there can be many differences, the simplest way to clarify is that online retail shops also allow a point of sale. On the other hand, online classified ads only provide an avenue for sellers to list their ads and mainly connect the sellers and the potential buyers. It doesn't facilitate any sales, and it's primarily a platform for advertisement.
Social media is a caliber on its own. While the retail shops and classified ads only are heavily dedicated for sale, social media is a place of entertainment and informal way of information sharing that any seller can take advantage of.
Online retail shops
You most likely have heard of eBay and bought from it. It's pretty much a household name for online shopping. But for you as a seller, eBay is known to accommodate interested business-minded folks who have unique items to sell, which in our case, here is the sewing machine. eBay is also famed as a marketplace for hard-to-find, used products. You may call it vintage or antique, or – maybe – just a second-hand item.
As you shop online, the platform just doesn't let you advertise, but it also allows you to close in the sale using it. It's a commissioned-based service, however. So, when you close a sale, they may get a cut from it. One of the unique features of eBay is it allows bidding.
Amazon is the most famous online shop in the world, and it's the biggest, and its owner is one of the richest men in the world. So, upon using the service, you must have an account and follow specific guidelines to ensure the quality of the product you're selling and its legitimacy.
With Amazon, you must create your account. After doing that, you will establish yourself as a seller and upload the details about your sewing machine. Nonetheless, Amazon also has an option to buy your sewing machine. Once they buy it, they will be responsible for marketing and selling it.
Shopolop should be your other go-to if you want to sell anything quickly. The platform is very straightforward and doesn't appear to be as big and intimidating as either eBay or Amazon. It has a refreshing appeal that makes you want to work with it.
To sell your sewing machine, you will have to send them a request by clicking on their "Sell a Product" link, which you will find on the menu section. In the form, you will have to provide your name, email, phone number, and in the message section, you will have to put in the details about the sewing machine you are selling. They will get back to you in a few days for further instructions.
Olx was initially an exclusive listing platform that has now branched out to an online marketplace, which means that they now allow being a point of sale. They provide payment schemes, wherein using their platform; you can make a payment. They go beyond connecting sellers and buyers; they also allow sale transactions.
Olx is just as reputable as eBay and Amazon, which means that it has a vast audience, which can offer you great exposure and increase your chances of reaching out to as many interested buyers as possible. Of course, you must have an account, and depending on the number of sewing machines or the items you are selling is the premium you have to pay to them.
Online Classified Ads
Now for the online classified ads, here are the top seven recommendations you should look out for.
Craigslist is a very popular listing platform that extends beyond the US, despite having its headquarters in the country. Not only can it provide you the exposure you need to boost the chances of your sale, but it's also free.
You can already post your online listing in as fast as five minutes, and all that you must do is fill out a form. Initially, you have to specify your posting and put in there that it's "For sale by owner" or "For sale by dealer." There's an extensive list of options in the next section wherein you can choose "Household Item." After that, you will have to provide your details as a seller and other information related to sewing machines to help prospective buyers if they should reach out to you or not.
Because it's free of charge, you must not overlook Free Ads Time as a platform that will boost your audience. Like Craigslist, you will have to finish a form and begin by selecting the right category for your sewing machine. Begin by clicking "Post and Ad," which shouldn't be that difficult to spot. Select "Items" and "Heavy Equipment" in the category and subcategory sections. On the next page, provide concise but effective information about your sewing machine.
Kijiji would have been an awesome listing platform to use for anything you are selling, but a fundamental setback will hold you from using it. It is exclusive in Canadian provinces and territories. Unless that's where the audience you are targeting resides, this one may not be entirely for you. If it is, you must begin by creating an account. Only once you've done that can you post your ad and list your sewing machine.
Here in GiganticList, you must start by clicking on "Publish Your Ad," which you can readily find at its homepage. You will have to select "Buy and Sell" on the next page in the category section. In the subcategory, the closest option in the dropdown to a sewing machine is "Furniture," so kindly select that one. The category and the subcategory sections are the most crucial ones. From there onwards, you must provide sufficient information to help the buyers realize if they are on the right track or not.
Gumtree is ideal to use as a listing platform. Unlike its peers in the list, it's well-maintained and looks very clean. You won't ever have a hard time figuring things out here. To begin listing your sewing machine ad, you must sign in or create an account. Unlike other listing services listed here, you won't be able to list an ad without an account. But having an account has a huge advantage: it will allow you to manage your ads. It will be more efficient and convenient to use.
H1Ad resembles GiganticList, but I would say that this platform makes it easier to post an ad than in the latter. At the top right hand of its homepage, you should click "Publish Your Ad for Free" to get started. You must select either "Furniture" or "Garage Sale" in the category section.
These two options aren't exactly the type that sewing machine will fall under, but they're the closest. In the title and description section, you must put in information to further give clarity on the product you're selling. It's also free, and while you can post without creating an account, you may still want to create one. In doing so, you can manage your ads with more flexibility.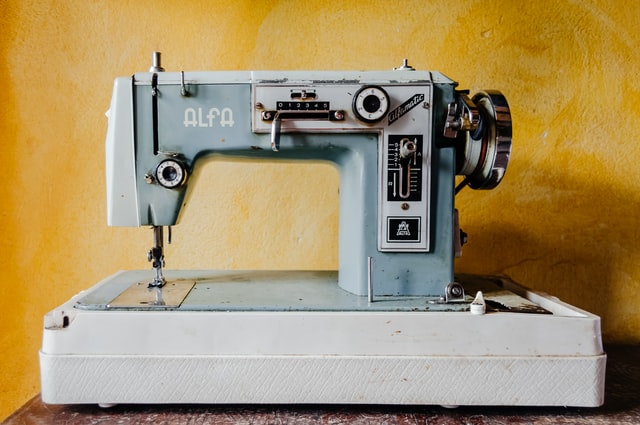 Facebook Marketplace
Facebook Marketplace is an inherent feature that you should find within your Facebook account. It's not at all conspicuous, so you may not have noticed it yet, even though it's been there forever. It works the same way very much as other online listing platforms. You post an ad, provide a description, and upload photos. From there, Facebook will connect your ad to whoever it thinks may be interested in it. And don't worry, it's not the same as posting on Facebook. Hence your ad won't be automatically shared with your friends on Facebook.
Social Media
Now we talk about the prowess of social media in widening one's audience. Social media isn't only easy to use, but it's also entertaining. As said earlier, it's more of an informal way of sharing information by creating and posting content. Among the top social media platforms are Facebook, Instagram, and Twitter. Simply get the word out about the sewing machine you're selling. Post the pics and tell a bit more interesting about it. Have your friends and followers share them.
Taking it offline
While, for the most part, we have spent a great deal of time thinking about the ways that you can sell and advertise your sewing machine online, it doesn't mean that it's superior to physical selling.
For a lot of people, physical selling is still the way to go because it's straightforward and less intimidating. Despite that reaching out and connecting to people is faster online, plenty of consumers still would rather transact business physically. So, there's still a significant room and opportunity in selling offline, and it has many different ways, such as organizing your garage sale or selling to a dealership. These are highly viable and easy but never downplay them.
In selling anything, you must be fully knowledgeable and engaged. Hence, even if it's not taking the marketing online, you must still be creative and fully prepared.